The fifth season of the world's popular Spanish web series 'La Casa de Papel' aka Money Heist is set to release in September. This season will be released in two parts and the makers do not want to leave any chance to increase the excitement of the audience. Money Heist Season 5 Trailer, Release Date, Cast, Director, Where To Watch - here is everything you need to know.
Money Heist Season 5 Trailer
The makers released the trailer of the first part, which is quite a banger. It is clear from Money Heist Season 5 trailer that a robbery has turned into a war against power. In this battle, the team will be led by Professor's girlfriend Raquel. Watch this awesome trailer.
Money Heist Season 5 Cast
This Spanish web series has a huge star cast that consists of Úrsula Corberó, Álvaro Morte, Itziar Ituño, Pedro Alonso, Paco Tous, Alba Flores, Miguel Herrán, Jaime Lorente, Esther Acebo, Enrique Arce, María Pedraza, Darko Perić, Kiti Mánver, Hovik Keuchkerian, Rodrigo de la Serna, Najwa Nimri, Luka Peroš, Belén Cuesta, & Fernando Cayo.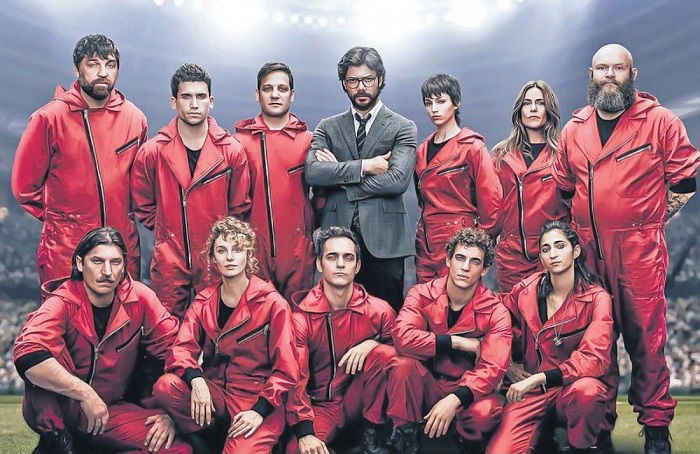 Money Heist Season 5 Director
Season 5 of this thriller web series is directed by Álex Pina.
Should Read- Bell Bottom Trailer: Fans of Akshay Kumar To Get First Glance Of The Upcoming Spy-Action Thriller
Money Heist Season 5 Release Date
Season 5 of the show is scheduled to release on 3rd September 2021.
Where To Watch Money Heist Season 5?
Just like the previous four seasons, season 5 of the show will also air on Netflix streaming service.
Synopsis- A ruthless crew of robbers attempts to carry out the biggest & most perfect 'Heist' in Spanish history. The plan is to steal €2.4 billion from the Royal Mint of Spain.
Also Read- List Of Top Bold Web Series: Best Adult Web Series That You Shouldn't Miss