Transfer WhatsApp Data From Android To Apple iPhone: There is good news for Android users who want to switch to an iPhone but are concerned about losing their WhatsApp data. WhatsApp and Apple have announced support for data migration from the Android chat service to iOS.
The feature will be available in the WhatsApp beta version. It will be gradually implemented and will take roughly a week to reach all users. Google and WhatsApp announced last year that users would be able to migrate chats from iOS to Android. In case you're wondering, 'How to transfer WhatsApp data from Android to Apple iPhone?' Here's a step-by-step process for you:
Install the Move to iOS app on your Android device. Check that your new device is running WhatsApp iOS version 2.22.10.70 or above. The WhatsApp version for Android must be 2.22.7.74 or above.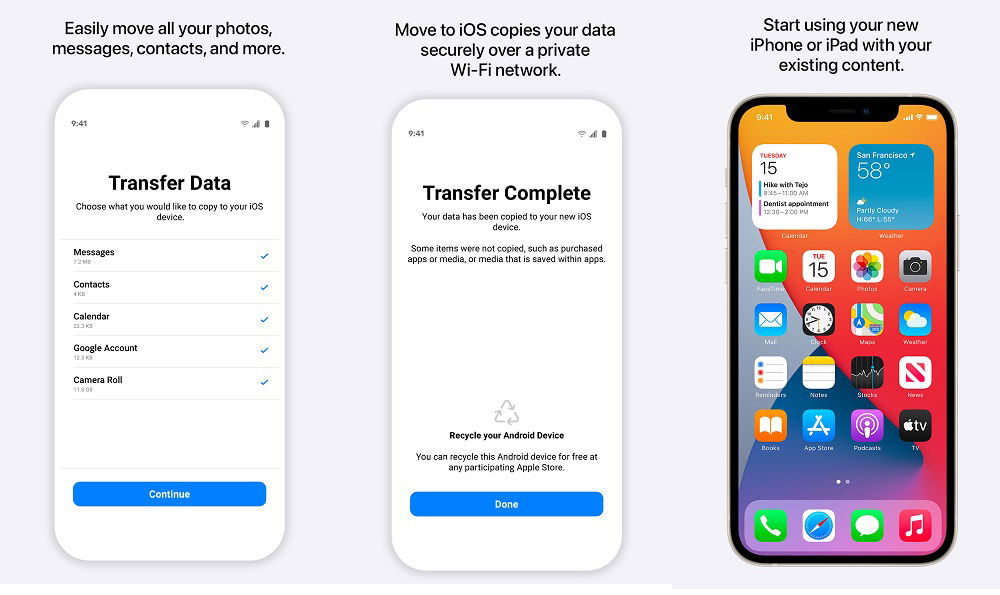 On your new device, use the same phone number as your previous one. Your iPhone must be brand new or restored to factory defaults.
According to WhatsApp, both smartphones must be powered on and connected to the same Wi-Fi network. Alternatively, the Android device must be connected to the iPhone's hotspot.
The user must then launch the 'Move to iOS' app on Android and follow the on-screen instructions.
Also Read- Top 10 Website Builders Of India: These Are Best Website Builders of 2022 In India
On the Transfer Data page, select WhatsApp. Wait for WhatsApp to prepare the data for export by tapping Start on your Android phone. When the data is ready, you will be signed out of your Android phone.
Return to the Move to iOS app by tapping Next.
Should Read- Smartphone Features That Have Seen Significant Developments
Tap Continue to transfer data from your Android phone to your iPhone while you wait for Move to iOS to confirm the transfer is finished.
Install the most recent version of WhatsApp on your iPhone. Log in to the app with the same phone number you used to download it.
When prompted, press Start and wait for the process to complete. After you finish activating your new device, your chats will be ready for you.