As per recent reports, Maharashtra Home Minister Anil Deshmukh surrendered today, "on moral grounds", hours after the Bombay High Court requested the CBI to complete pre-investigation inside 15 days into previous Mumbai police Chief Param Bir Singh's claims against him.
According to sources, Mr. Deshmukh had dismissed rumors of him quitting for quite a long time, saying he had done nothing illegal.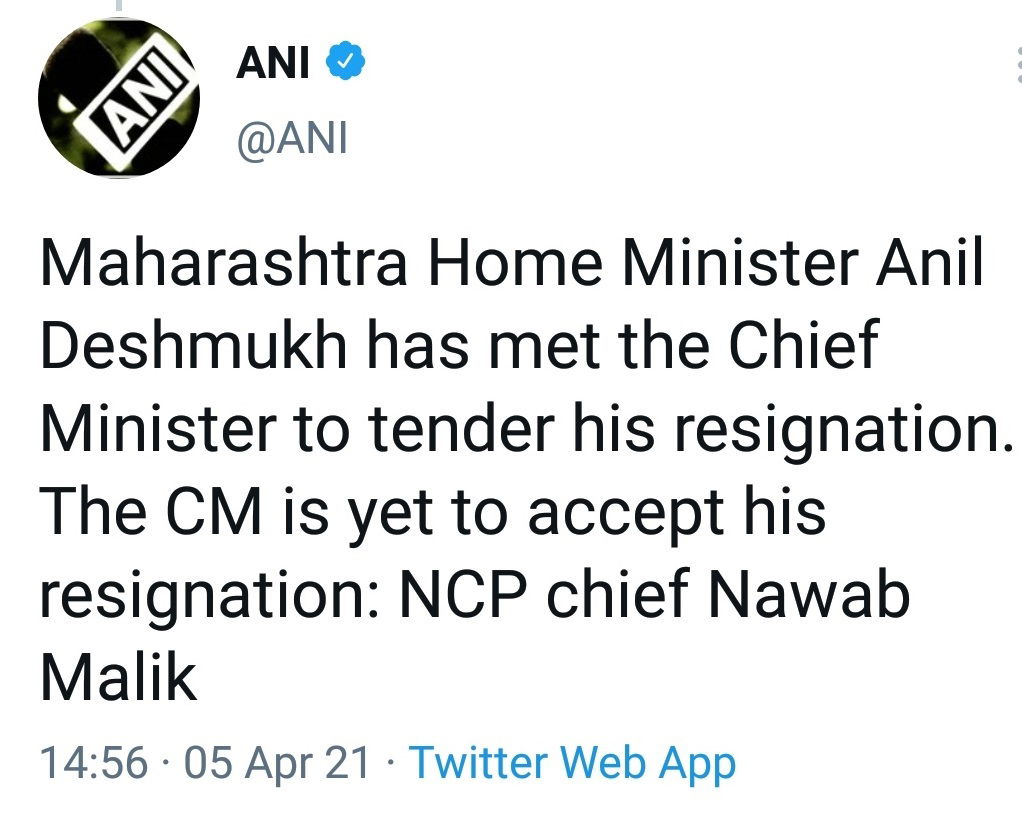 "Since CBI is now going to investigate him, it is not correct for him to now stay on the position," said a leader of Anil Deshmukh's Nationalist Congress Party (NCP)
Param Bir Singh, who was as of late supplanted as Mumbai Police chief, has asserted in a petition that he was focused on the grounds that he had complained to Maharashtra Chief Minister Uddhav Thackeray about Anil Deshmukh, posting a few charges including coercion and illicit exchanges.
"I have no comments to make," Mr. Singh had told reporters on the court order
Param Bir Singh first made the allegations in an explosive letter to Chief Minister Uddhav Thackeray after his transfer. Anil Deshmukh, the former top cop had said, had asked police officers, including Sachin Waze -- arrested by the National Investigation Agency in the case of an SUV carrying explosives parked near industrialist Mukesh Ambani's home in Mumbai - to collect ₹ 100 crores each month from bars and restaurants.