Prithviraj Sukumar has acted in over 100 films offering varieties of roles to the industry and received several awards including a Filmfare Awards South, Tamil Nadu State Film Award, three Kerala State Film Awards, and a National Film Award. Now he is coming in a genre movie with Kaapa directed by Shaji Kailas and produced by Dolwin Kuriakose.
Read below all about Kaapa release date, star cast, poster, trailer, plot, genre, makers & more here.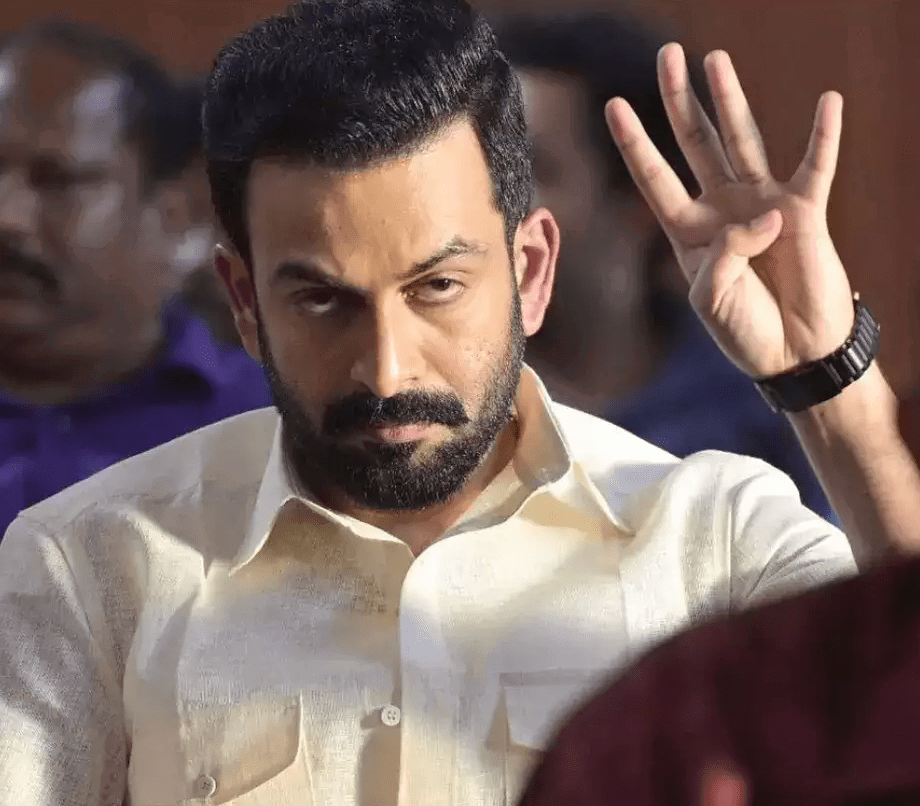 Kaapa Plot:
Kaapa is an Indian Malayalam language film that is an action thriller drama. The movie is all about Kerala Anti-Social Activities (Prevention) Act, 2007, popularly known as the Kaapa act.
This act aims to provide effective control and prevention of certain kinds of anti-social activities in Kerala. The story of the film is based on a novel called Shankumukhi by GR Indugopal.
The film explores the dark underbelly of Thiruvananthapuram where rival goondas clash in cold-blooded gang wars to gain dominion over the city's suburbs and slums.
Also see: Laththi: Release Date, Storyline, Star Cast, Trailer, Makers & More Details
Kaapa Star Cast & Makers:
Kaapa is a Malayalam action drama film starring Prithviraj Sukumaran, Aparna Balamurali in the lead role and Asif Ali, Anna Ben, Manju Warrier in the supporting roles.
Prithviraj Sukumaran is playing the role of the gangster called Kotta Madhu in the firm and Aparna Balamurali will play the female lead.
The film is directed by Shaji Kailas and bankrolled by Dolwin Kuriakose, Dileesh Nair, and Jinu V Abraham and made under the Fefka Writers Union, Saregama India Ltd. And Theatre of Dreams banner. Jomon T John is the cinematographer and edits are handled by Shameer Muhammed.
Kaapa: Trailer & Poster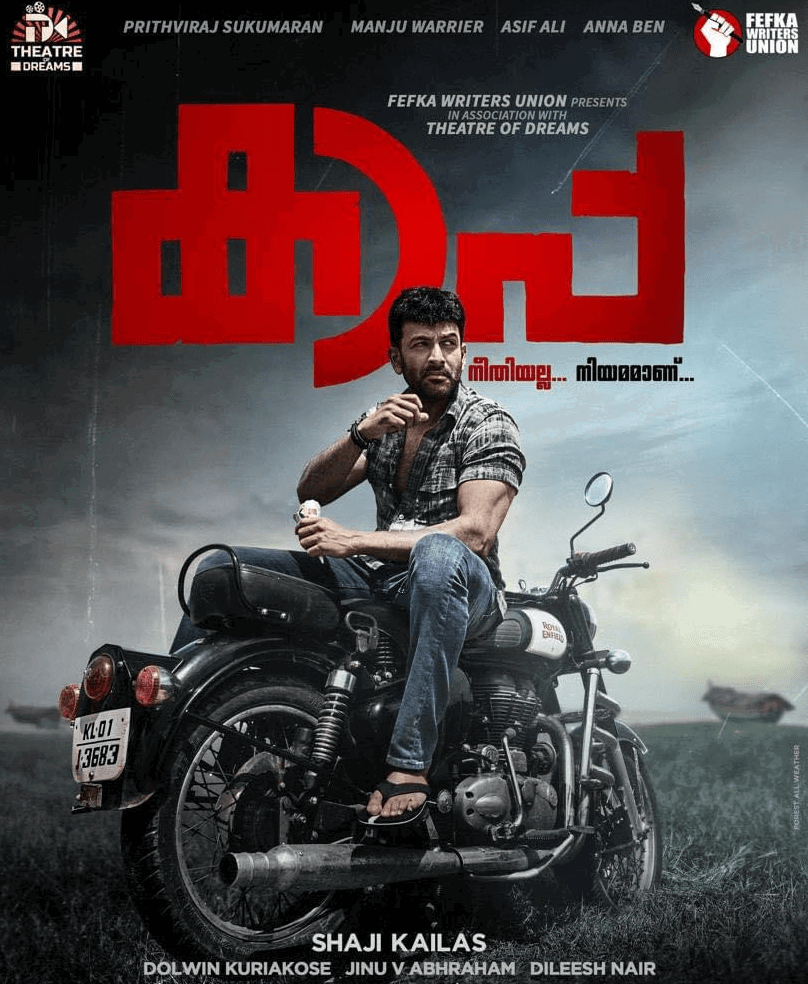 Kaapa Release Date:
After Kaduva, filmstar Prithviraj Sukumaran and director Shaji Kailas have teamed up once again to join hands for Kaapa. The film will hit the theatres on 22nd December 2022.