Raksha Bandhan 2021 wishes, quotes, & messages are listed below. The festival of Rakhi is celebrated on the full moon of Shravan month. This sacred festival makes the bond of sister & brother even stronger. On this day in India, the sister applies tilak on her brother's forehead & ties Rakhi on his wrist.
She offers him sweets and the brother promises to protect his sister in return. Sister promises to be her brother in his happiness and sorrow. This festival symbolises the purity of the brother-sister relationship. Lets celebrate this Raksha Bandhan by taking a bow to eradicate mysogny & work towards gender quality & women empowerment.
Raksha Bandhan 2021 Quotes-
1. "A Brother is A Friend Given By Nature "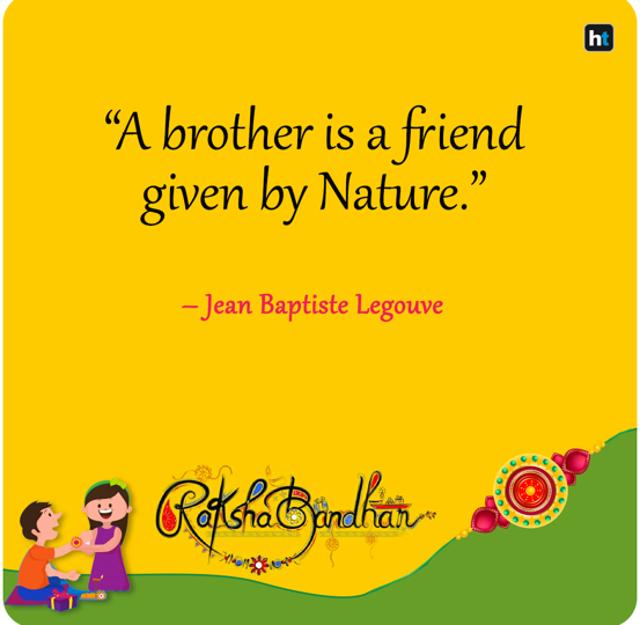 2. "Dear Brother, May Your Wishes Come True And May Each Of Your Days Be Filled With Joy & Smile Too"
3. "This Raksha Bandhan, I Pray To God That, May Our Bond Of Love Continue To Grow Stronger With Each Passing Year"
Raksha Bandhan 2021 Messages-
1. Dearest sister, First of all a very "Happy Raksha Bandhan".This Raksha Bandhan I promise, I will always hold your back, Whenever you turn back, You will find me always.
2. Happy Raksha Bandhan to my childhood leg-puller, my lovely brother, my guardian, and the only person who knows me inside-out. Thanks for always being there. Happy Raksha Bandhan bro!
3. Brothers are like lampposts along a dark and lengthy road called life. They don't make the distance any shorter but they illuminate the path and make traveling worthwhile. Love u Brother.
Should Read- Raksha Bandhan 2021: Know The History Behind This Festival & Why it is Celebrated
Raksha Bandhan 2021 Wishes-
1. Happy Rakha Bandhan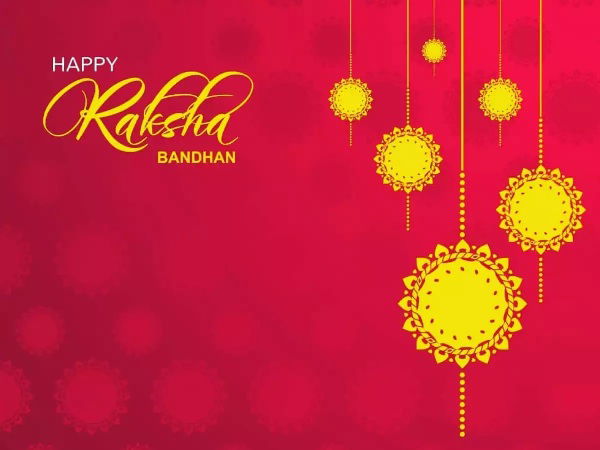 2. Hindi+English Wishes