Dhanteras 2021: Today Dhanteras, the first festival of the five-day festival week, is being celebrated. The festival of Dhanteras is celebrated every year two days before Diwali. This time the festival of Dhanteras is on 02 November 2021, Tuesday i.e. today. On this day Lord Dhanvantari and Goddess Lakshmi and Kuber Dev are worshipped, but on Dhanteras, there is a lot of enthusiasm for shopping. Dhanteras 2021 history, significance, celebration, here's everything you need to know.
This day is considered very auspicious for buying new things. According to religious belief, whatever movable and immovable property is bought on this day increases thirteen times, so people buy things made of gold and silver on the day of Dhanteras. But if you can buy some such things on the day of Dhanteras other than gold and silver things, by buying which by the grace of Maa Lakshmi, wealth remains in your house and there is no shortage of money and money.
Should Read- Shah Rukh Khan Net Worth 2021: You'll Be Shocked To Know How Many Things SRK Owns
Dhanteras 2021: Gomti Chakra
Gomti Chakra is used in the measures taken to increase wealth, profit in business, etc. It is a religious belief that Gomti Chakra is dear to Goddess Lakshmi. On the day of Dhanteras, you can buy and bring Gomti Chakra to your home. While worshiping Goddess Lakshmi in the evening, worship the Gomti Chakra and later keep it at the place of wealth. It is believed that with this your money place is always filled with money and money.
Dhanteras 2021: Brass Pot
Apart from gold and silver, you can buy utensils made of brass on the day of Dhanteras. Buying brass metal on this day is considered very auspicious. This brings happiness and prosperity to your home.
According to the legend related to Dhanteras, when Dhanvantari Dev appeared from the churning of the ocean, he had a nectar urn in his hands. Religious belief is that this urn was of brass metal, hence brass is considered to be the metal of Dhanvantari Dev.
Buy Whole Coriander On Dhanteras
Buying coriander on the day of Dhanteras is also considered very auspicious. It is believed that Goddess Lakshmi is pleased by offering coriander.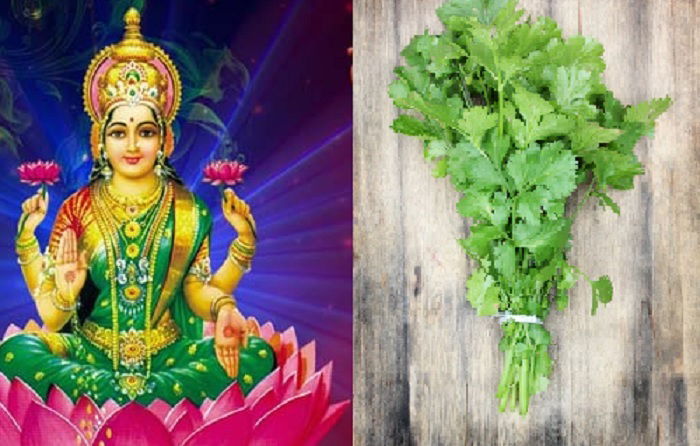 On the day of Dhanteras, whole coriander should be brought and offered to Goddess Lakshmi, and later it should be sown in the garden, field, or pot of your house. It is believed that due to this there is no shortage of any kind in your house throughout the year.
Buy Broom On Dhanteras Day 2021
In Hinduism, the broom is considered a symbol of Goddess Lakshmi, so it is also considered good to bring a broom in the house on the day of Dhanteras. It also removes all the negativity from the house and brings happiness, prosperity, and positivity to the house.
Also Read- Happy Dhanteras 2021: Wishes, Images, Quotes Of Dhanteras You Can Send To Your Family & Friends