Marvel has shared the official trailer for 'Guardians of the Galaxy Vol. 3', and it looks like fire, the director of the film James Gunn is determined to make fans emotional. This is the last movie in his intergalactic trilogy. Read below about Guardians of the Galaxy Vol 3: release date, star cast, plot, trailer & everything we know!
Guardians of the Galaxy Vol 3: Star Cast
Chris Pratt returns as Star-Lord, Dave Bautista as Drax, Karen Gillan as Nebula, Bradley Cooper as Rocket, Vin Diesel as Groot, and Pom Klementieff as Mantis.
After the events of Avengers: Endgame, we'll also be seeing Zoe Saldaña as Gamora again. Michael Rooker as Yondu, who sacrificed himself to save Star-Lord in the second movie.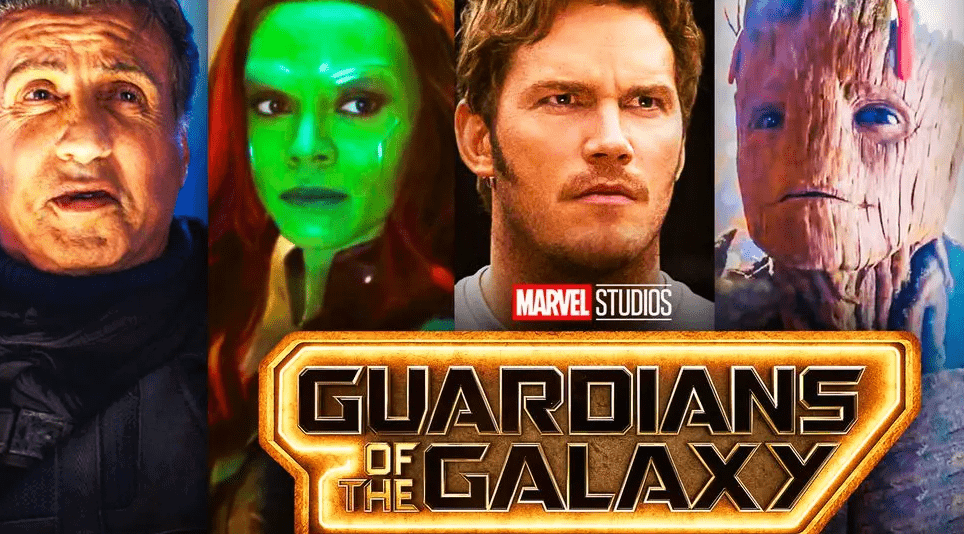 The new casts are Will Poulter as Adam Warlock, making his official debut after being teased in one of Guardians Vol 2's credits scenes.
Sylvester Stallone's Stakar is back as well, so that could signal a return for his fellow Martinex (Michael Rosenbaum), Ravagers: Aleta Ogord (Michelle Yeoh), Mainframe (voiced by Miley Cyrus) and Charlie-27 (Ving Rhames)
Guardians of the Galaxy Vol 3: Trailer & Plot
This new season is all set to bring an end to the current version of the team members on the screen. Thor: Love and Thunder did provide us with a bit of an idea as to what the Guardians will be up to next.
The Guardians, along with Thor, decided to respond to distress calls across the universe thanks to Gorr the God Butcher.
Star-Lord suggests the team split up so they can best traverse the galaxy and help people. It will introduce a plot point as a quick prologue to the actual story of the third movie.
It's confirmed in the trailer to be the search for and ultimate reunion with Gamora, as she disappeared after the big battle with Thanos.
Must Read:Jack Ryan Season 3: OTT Release Date, Trailer, Where To Watch, Star Cast & Plot
Guardians of the Galaxy Vol 3: Release Date
Guardians of the Galaxy Vol 3 is an upcoming American superhero film based on the marvel comics superhero team Guardians of the Galaxy. The film is produced by Marvel Studios and distributed by Walt Disney Studios Motion Pictures.
With the launch of a trailer on 2nd December 2022, it's finalized that the movie will hit the box office on May 5, 2023, next summer.