Thanksgiving is a special occasion when people can express their gratitude for everything they have. Every year, this festival is celebrated all over the world, and even Btown celebrities join in the fun. This year too, Thanksgiving 2021 is being celebrated worldwide & the B-town celebs are also taking part in it. This is how Bollywood is celebrating Thanksgiving 2021.
Kareena Kapoor Khan hosted a small and intimate dinner last night at her home with her girlfriends Malaika Arora, Mallika Bhat, and Poonam Damania. The photos from the intimate yet fun dinner are now available, and they will undoubtedly leave you speechless.
Poonam, Kareena's friend, and manager shared a photo of the three of them posing together on her Instagram account. Kareena took on the role of photographer for the photo, and all of the ladies looked stunning.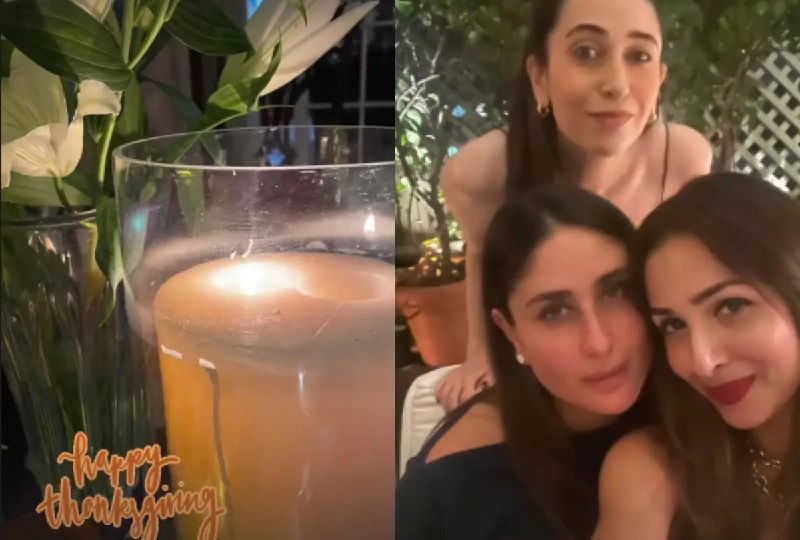 Kareena was wearing a navy blue outfit and her hair was left open in the photo. Malaika, on the other hand, was seen wearing an off-the-shoulder top with stunning necklaces and flawless hair and makeup.
Also Read- Antim Box Office Collection Day 1: Salman Khan & Aayush Sharma's On-Screen Tussle Begins Today
Mallika and Poonam joined in, and Kareena took the selfie. Malaika also shared a photo of a candlelit inside the dinner party as she wished everyone a Happy Thanksgiving 2021. Malaika also shared a photo of Kareena Kapoor and Karisma.
There are many such actresses in the Bollywood industry, who remain in limelight due to their bonding. The name of Kareena Kapoor's girl gang is included in this list. This gang includes stars like Kareena Kapoor, Malaika Arora, Karisma Kapoor, Maheep Kapoor, Amrta Arora, who are often seen partying together, and their pictures are also dominating social media.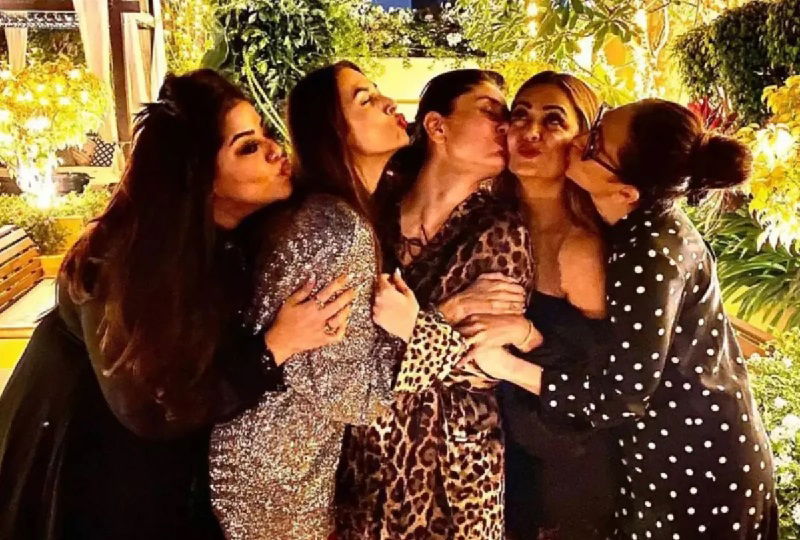 At the same time, now this girl gang of Bollywood was seen celebrating 'Thanksgiving' at Kareena Kapoor's house. On this occasion, they celebrated their friendship. At the same time, now these actresses have shared pictures of their celebrations on social media, which are being liked a lot by the fans.