Roohi vs Mera Fauji Calling
In this article, we are gonna compare two latest Bollywood movies which are currently screening in your nearby theatres- Rajkumar Rao Starrer horror-comedy 'Roohi' and Sharman Joshi Starrer action-drama 'Mera Fauji Calling'. Both the movies have released in theatres on 11th March 2021 on the eve of Mahashivratri.
Roohi is a 2021 Indian Hindi-language comedy horror film directed by Hardik Mehta and produced by Dinesh Vijan under the banner Maddock Films. It tells the story of a ghost who abducts brides on their honeymoons. The film stars Rajkummar Rao, Janhvi Kapoor, and Varun Sharma'
Mera Fauji Calling is a 2021 Hindi-language action drama film written and directed by Aaryaan Saxena starring Sharman Joshi, Ranjha Vikram Singh, Bidita Bag, Mahi Soni, Mugdha Godse, Zarina Wahab, and Shishir Sharma. The film showcases the story of a soldier who sacrifices his life in an attack and the struggle of his family after the attack
Given below is the comparison between both Films based on their storyline, lead actor performance, and box office collection. Check out Roohi vs Mera Fauji showdown as both movies go head to head on the eve of Mahashivratri.
Storyline
There is a huge difference between both the movies in terms of plot consistency and storyline. For starters, Roohi follows a very thin plot as It tells the story of a ghost who abducts brides on their honeymoons. In the case of Mera Fauji Calling, the plot is not complex but still pretty heavy as it keeps the audience stuck to their seats as to what's gonna happen next.
Roohi's main focus is on punches, one-liners, and scare-jumps, it means that the creators of Roohi were banking solely on the comic aspect of the movie as the plot was very linear and inconsistent. In short, this strategy failed as neither plot was good nor punches. Mera Fauji Calling takes the lead here as it didn't focus too much on dialogue, instead, it went for a coherent storyline which made a lot more sense. Hence it can be said Mera Fauji Calling is clearly better in terms of storyline.
Should Read- Roohi Movie Review: Rajkumar Rao appears defending a horrible storyline
Performances
Talking about Roohi First, Rajkumar Rao was supposed to carry the film but things did not go as planned because his role was not of much importance as Roohi mostly revolved around Jahnvi Kapoor (Roohi), Nonetheless, Rajkumar Rao still did a good job but his impact was very little. Jahnvi Kapoor on the other hand tried her best but still missed the mark. Other supporting actors were a mix of hits and misses.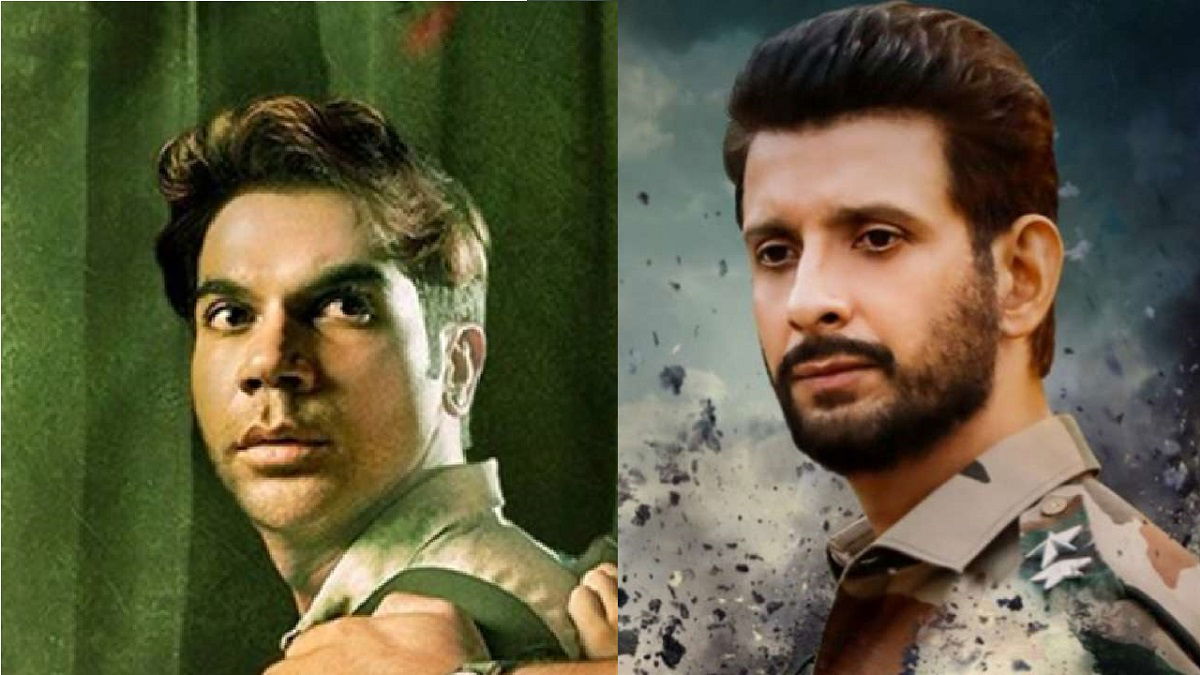 In the case of Mera Fauji Calling, Sharman Joshi, a Bollywood veteran, once again proved that his acting days are not over as he delivered one of the best performances of his life. The daughter played by Mahi is one pampered kid who gets traumatized after a bad dream, and Mahi has done a commendable job. Mahi-Joshi duo leaves a long-lasting impact on viewers' minds. Here too, Mera Fauji Calling outperforms Roohi. Other actors too did justice to their respective roles.
Box Office Collection
Now comes the interesting part, Although Mera Fauji Calling has clearly outperformed Roohi in key aspects, but still one can't ignore the hype behind Roohi, on the other hand, Mera Fauji Calling was not a matter of major discussion among movie geeks, and truth be told, Roohi was the first preference of every movie watcher in comparison with Mera Fauji calling
Star Value of Rajkumar Rao plus recent commercial success of similar genre movie 'Stree' puts 'Roohi' ahead of 'Mera Fauji Calling' here. It is expected that Roohi, in spite of being bland and dull can still touch Rs. 50 crore mark in its overall run whereas Mera Fauji Calling might not even reach Rs.10 crore mark.
Also Read- Mera Fauji Calling Review: Sharman Joshi starrer is heart-warming treat but misses the mark
Overall Rating, Roohi VS Mera Fauji Calling
Roohi- 1.5/5
Mera Fauji Calling- 3/5