Raj Kundra Case Latest Update: Shilpa Shetty's husband and businessman Raj Kundra finally got bail in the pornography case. The magistrate court granted bail to Kundra on a surety of Rs 50,000. After coming out of jail, some photos of Kundra have come out, in which his look is seen to be completely changed. Check our full Raj Kundra case latest update below.
His hair has turned a little white. Not only this, his weight has also reduced after being in jail for 2 months. It can be seen in the photos that his condition is looking very bad. As soon as he came out of jail, he wept bitterly and was supported by a friend of his.
It can be seen in the viral photos that there is sadness on Raj Kundra's face. He bowed his head and was seen avoiding everyone. However, the media was present in large numbers to interview him.
Should Read- Raj Kundra Case: Shilpa Shetty's Husband Out On Bail, What's Next?
In the first photo that surfaced after Raj Kundra's release from jail, it can be seen that he was seen bowing his head the whole time. He was not in a position to talk to anyone during this time.It can be seen in the photos that he has a tilak on his forehead and he is wearing a white T-shirt. His hair is scattered and there are tears in his eyes.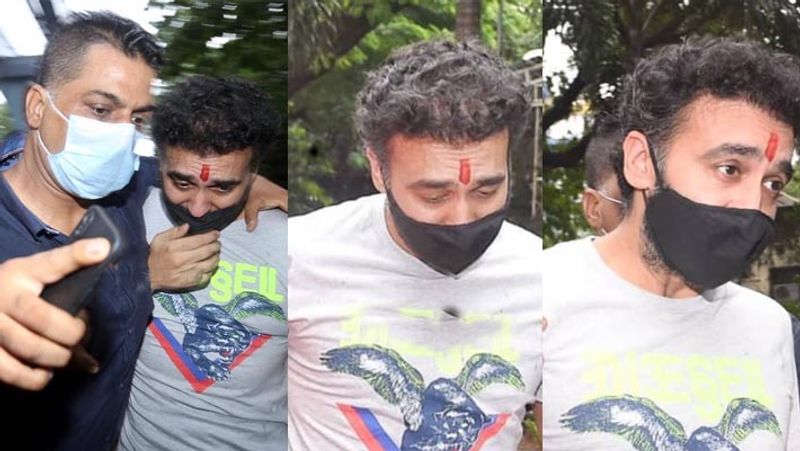 Shilpa shared the first post on social media after her husband got bail. Quoting a writer on his Insta story with a photo of a rainbow, he wrote – Rainbow exists to show that beautiful things can happen even after a bad storm.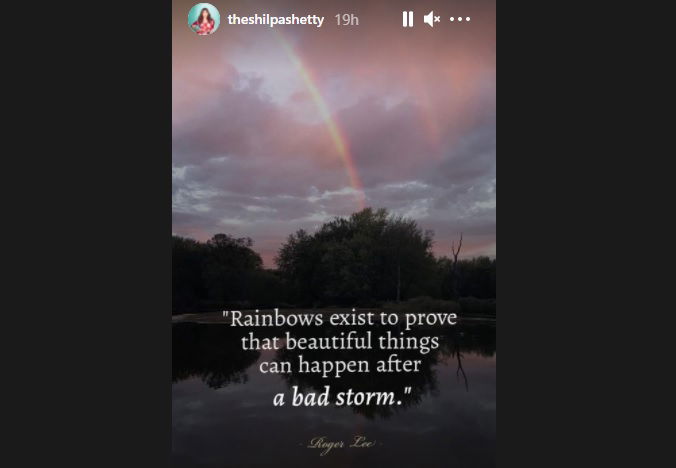 Let us inform that Kundra, who was arrested in the pornography case, had claimed that he was being made a scapegoat. At the same time, after his arrest, Shilpa's problems had also increased a lot. During this, she had locked herself in the house and was not ready to meet anyone. However, the police had also reached her house to inquire about the matter.
Also Read- Kangana Ranaut On Kareena Kapoor's Birthday: Here's What Thalaivi Actress Said
Let us tell you that there have been serious allegations against Raj Kundra for creating obscene content and uploading it on the OTT platform. Raj Kundra was arrested by the police on July 19 after interrogation.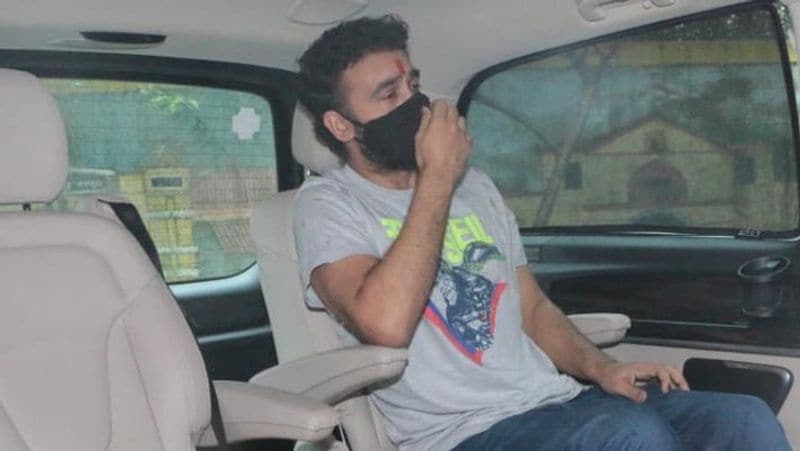 Apart from Raj, the police had also arrested many more people in this case. At the same time, his lawyer Prashant Patil had said – it was the celebrities and producers who decided what to upload on OTT and not Raj Kundra.