Looop Lapeta starring Taapsee Pannu & Tahir Raj Bhasin has been able to create an after-effect on the minds of viewers. The movie is a fast-paced action thriller film & there is something unique about this film that can only be experienced after watching it. Check out our Looop Lapeta review below for more information.
Loop Lapeta Review
Cast: Taapsee Pannu, Tahir Raj Bhasin, Dibyendu Bhattacharya, Shreya Dhanwanthary, Rajendra Chawla
Director: Aakash Bhatia
Platform: Netflix
Rating: 3.5/5
Story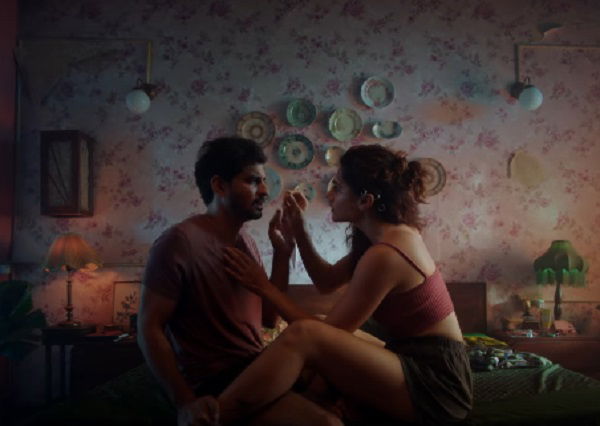 The thriller film is an authentic Hindi version of the 1998 German film 'Run Lola Run'. When her boyfriend (Tahir) misplaces a mobster's money, Savi (Taapsee) rushes against time to save the day — if only she can break free from a strange circle of dead ends. The film tells an intriguing story of a time-loop twist between a couple, and it appears promising. The story though fast-paced, never seems to part its way from the plot. There are many unexpected twists & turns that will keep you tied to your seats.
Should Read- Rocket Boys Out Today: Release Time, Platform, Episodes, Cast & Other Important Details You Should Know
Performances

Both Taapsee Pannu & Tahir Raj Bhasin have done a commendable job in this film & you can expect them to do similar kinds of roles in their upcoming movies as well. Taapsee Pannu has once again shown how she is perfectly fit to play a strong female character in any genre. Dibyendu Bhattacharya, Shreya Dhanwanthary, & Rajendra Chawla are seasoned pros & have done justice to their respective roles.
Also Read- Pushpa Hindi Day 49 Box Office Collection: Allu Arjun Starrer Continues To Shine In Theatres Despite OTT Release
Direction
Aakash Bhatia's direction can definitely polarise the fans of fast-paced thriller movies. His direction is indeed unique, however, it sometimes feels too much & regular moviegoers could be bothered by this. As for the people who want to experience something new, the direction in this film is just what they want.
Trailer