Devanshu Kumar, who has made films like 'Udaan' and 'Chintu Ka Birthday', has come up with a film called '14 Phere', which tickles the audience as well as gives a lesson. The film stars Vikrant Massey and Kriti Kharbanda in the lead roles. This film has been released today i.e. on Friday on Zee5.
The story of the film is about a couple who want to be together for life, but do not want to make their family unhappy because they belong to different castes. How is this movie? What else does the story of the film say and how is the acting of the actors? Check out the 14 Phere review below to know more about the details of the film.
14 Phere Review: Story
The story of the film starts from a theatre. Where Sanjay Lal Singh (Vikrant Massey) and Zubeena (Gauhar Khan) are practicing one of their stage shows. Meanwhile, Sanjay aka Sanju gets a call and he immediately leaves acting in the theater and reaches home. When he reaches home, it is found that his family has seen a girl for him and he has to talk to her on a video call. Aditi (Kriti Kharbanda) is seen entering the house. Now you must be wondering what Aditi is doing in Sanju's house, so let's go in a little flashback.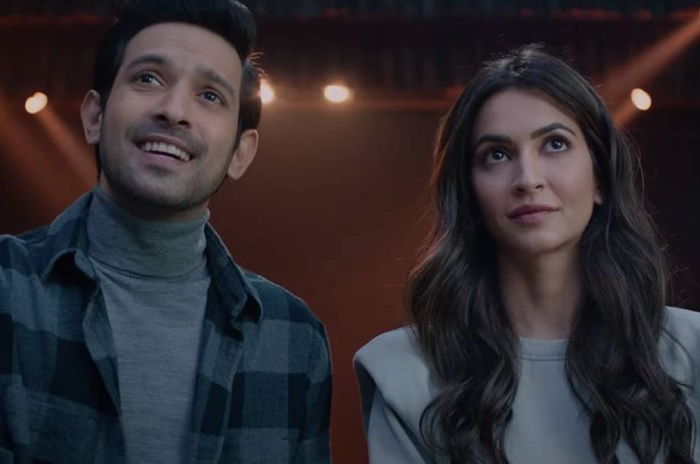 Actually, Sanju, a resident of Bihar, comes to Delhi to study. Here in college, he meets Aditi, a resident of Jaipur. Aditi is Sanju's senior. But due to ragging, both come close to each other. Friendship then turns into love. Then Sanju and Aditi start living in live-in.
Let's come back from the flashback. Meanwhile, Sanju goes to his house. He thinks that he will tell all about Aditi to the family, but here comes the twist in the story. Sanju's sister runs away with a boy from another caste, due to which her family is looking for her to teach her a lesson. Here you must have understood that the family is such, which only thinks of marrying in its caste fraternity.
Should Read- Raj Kundra Arrest: 1 Terabyte Of Data Found, Hotshots App Has 20 Lakh Subscribers
Similar is the family of Kriti, who is portrayed as the daughter of a Jat family in the film. Kriti's family also considers the matter of marrying in another caste as a stigma in society. Well, back to Sanju's family. Sanju informs about Aditi at home but does not reveal that she belongs to another community. Now Sanju gets trapped. He returns to Delhi and tells all the things to Aditi. Both are sitting in this trouble that after all, how will both of them spend their whole life with each other. Meanwhile, an idea comes to Sanju's mind. This idea makes Sanju and Aadu get married, but how do seven rounds turn into 14 rounds, and now you will have to watch the film for what happens in their lives due to this idea.
14 Phere Review: Direction & Screenplay
The story of the film does not bore you at all. It will keep you hooked till the end. However, the ending of the film was not as dramatic as it should have been. There is comedy, drama, romance, emotion in the film as well as a lesson.
Along with tickling the audience, this film also hurts conservative thinking. The story of the film is for the contractors of the society, who never think above caste. Devanshu has directed the film very well. The songs of the film are good, especially the song 'Hai Tu'. This song is so much love, that might just make your eyes moist.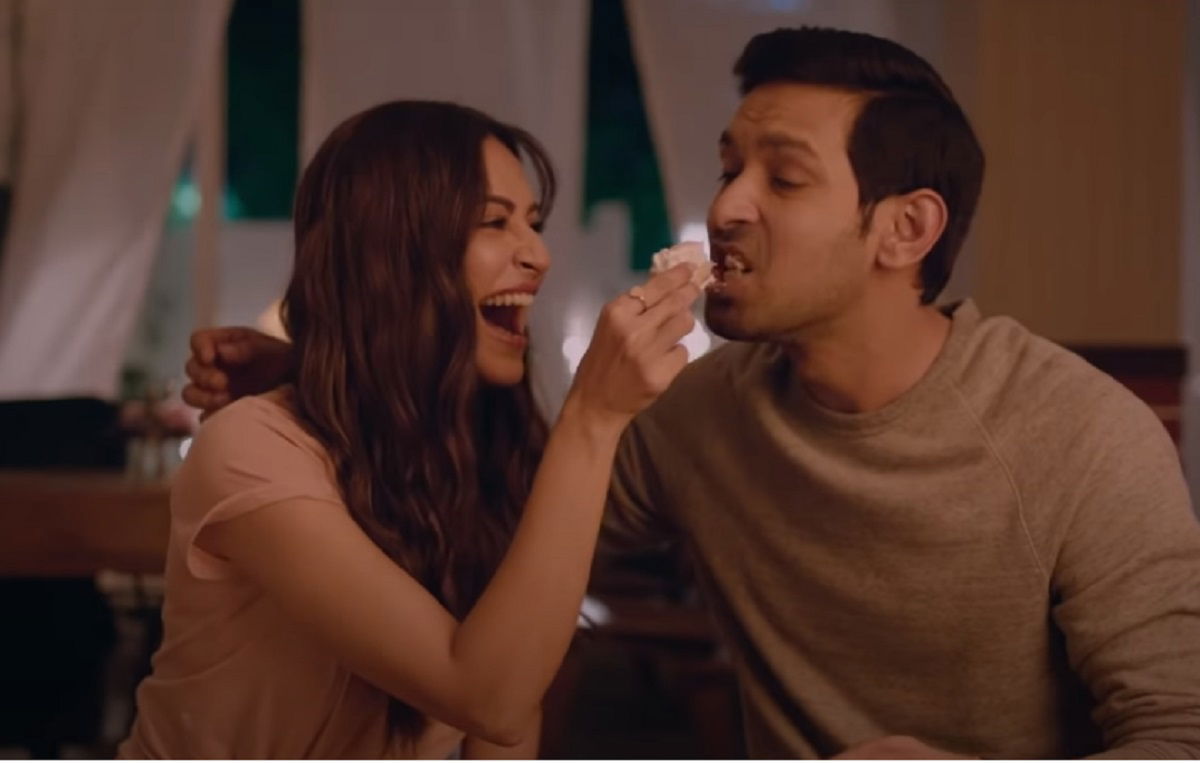 Apart from this, you may like the dialogues of the film quite well. When Sanju is on his way to Bihar and Aditi comes to drop him off at the airport, the two are talking about how their family is against love marriage. During this, Aditi hits a dialogue – Papa even likes Titanic only then… Sanju completes this line. He says- "Yes I know when Jack is drowning…" You will get to hear many such dialogues in the film.
Also Read- Kartik Aaryan Captain India: Hansal Mehta To Direct An Aerial Action Flick
Trailer-
14 Phere Review: Acting Performances
Every artist has been presented well in the film. Then be it the actors playing the role of Sanju and Aadu's boss or Manoj Bakshi, the actor who plays Aadu's maternal uncle. All artists have given their best performances in the film. At the same time, if we talk about Vikrant Massey, then he is going to be able to win the hearts of the audience once again. Seeing Kriti Kharbanda on the screen after a long time, her fans are also going to be happy. Gauahar Khan played the role of a fake mother very brilliantly. Apart from this, other actors like Priyanshu, Vineet Kumar, Yamini, Govind Pandey have also come true in terms of acting.