The spy comedy film on the OTT platform featuring Radhika Apte in a highly-anticipated film 'Mrs Undercover' depicts the story of a housewife who is also an undercover agent. On International Women's Day, the first poster of the film was revealed online. Radhika shared the poster and wrote ' A housewife or an agent or a fearless hero? The fans are eagerly waiting to know the Mrs Undercover OTT release date, where to watch, poster, plot, star cast, teaser, trailer & more.
Mrs Undercover: Star Cast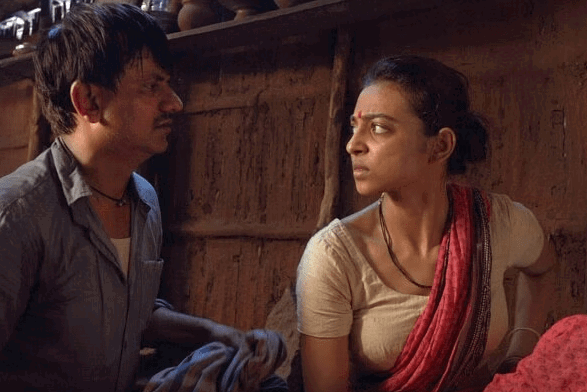 Mrs Undercover star casts Radhika Apte in the lead role, featuring Roy Angana and Satish Badal. The movie is directed by Anushree Mehta and produced by Varun Bajaj, Anushree Mehta, Ishan Saksena, and Sunil Shah under the banner B4U Motion Pictures, Knight Sky Movies, Jaadugar Films.
Mrs Undercover: Plot
The plot of the film showcases Radhika Apte as a spy who is suddenly called on the job after 10 years of staying undercover as a housewife named Durga. Staying true to her cover, she remained a caring housewife married to a patriarchal husband almost forgetting that she was after all an undercover spy even after 10 years.
After secretly working, now she is summoned back to duty to stop a horrific psycho killer while continuing to live her parallel life as a housewife.
SEE THIS: United Kacche: OTT Release Date, Streaming Details, Plot, Star Cast, Trailer & More
Mrs Undercover: Poster
Mrs Undercover: Trailer
Mrs Undercover: Where to Watch
Zee 5 got the Mrs Undercover Movie OTT Rights to stream the film on their platform Officially, and the post-promo will be released soon as possible. The official updates will be published on the Zee 5 social media accounts soon! You can also watch more movies streaming on Zee 5.
Mrs Undercover: OTT Release Date
The makers of the film have crafted this film that will showcase a slice of life with an important message.
They said, 'Mrs. Undercover' attempts an underexplored genre of spy comedy with a female lead; hence what better occasion than women's day to present a glimpse of this path-breaking film." The movie will stream on the OTT platform, Zee5 and the OTT release date of this film is 28th April 2023.
Also, List of Upcoming Movies on OTT- Pathaan, Gaslight, Vikram Vedha & More