'Bheed' is Anubhav Sinha's social drama film that depicts the plight of migrant workers during the nationwide lockdown. It is a black-and-white movie, therefore creating a buzz among the audiences to watch this film. The film got released on 24th March 2023 that has a psychological impact on people.
Check out all info on the 'Bheed' box office collection Day 1, hit or flop, review, predictions, star cast, makers, controversies & more details.
Bheed Box Office Collection Day 1: Movie Review
As per the release of the movie on 24th March 2023, Bheed movie review showcases that without any doubt, the star cast is strongly and smartly chosen for this film. The acting and characters in the movie are done beautifully by the actors.
It showcased the situation of migrant workers, their pain and their crisis during the Covid-19 pandemic. Those were the time when the migrant workers faced severe difficulties and the 112-minute film captured the real-life experiences of workers with the bare minimum access to shelter, food and almost no money. It has created a psychological impact on the audiences.
SEE THIS: Jubilee- OTT Web series, OTT Release Date, OTT Platform, Time, Genre, Star Cast, Teaser, Trailer, Plot & More
Bheed Box Office Collection Day 1:Star Cast & Makers
Bollywood's promising filmmaker Anubhav Sinha's new project titled Bheed, a socio-political drama film has been released in theatres. The story of the film is also written by Sinha, known for delivering movies such as Tum Bin, Mulk, Thappad, Tum Bin 2 etc.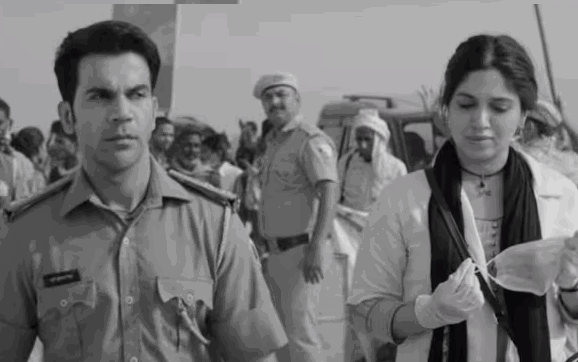 The film marks the third collaboration between Sinha's production house Benaras Media Works and Bhushan Kumar's T-Series after Taapsee starrer Thappad and recently-released Anek, in which Ayushmann Khurrana is in the lead role. It was shot across Lucknow.
Bheed Box Office Collection Day 1: Star Cast
The film stars, the talented actor of Bollywood Rajkummar Rao in the lead role and opposite him, Bhumi Pednekar has been roped in as the female lead.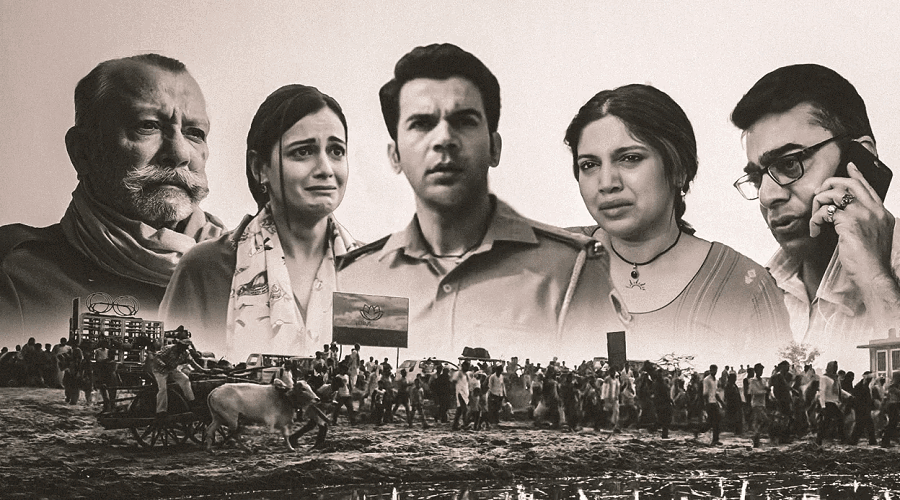 Apart from these stars, it also features Veteran actors Ashutosh Rana, Pankaj Kapoor, Dia Mirza and others.
Bheed Box Office Collection Day 1: Controversies
Referring to the controversy over his film's trailer, the director said audiences these days are provoked into talking about the gossip surrounding a movie when all they should care about is whether they like it or not.
The first trailer of 'Bheed' was removed from T-Series' official YouTube page after it received massive backlash from netizens. It was re-released later with some changes, including the omission of a speech by Prime Minister Narendra Modi and a dialogue referencing Partition.
Also, Chor Nikal Ke Bhaga Movie: OTT Release Date & Time, Plot, Trailer, Cast, Makers OTT Platform & More
Bheed Box Office Collection Day 1: Hit/ Flop
'Bheed' movie is made on a budget of Rs 20 crores and it's not promoted in a grand way since it's a low-budget drama film. The buzz of the film at the box office collection is low, though it is expected that the final numbers by the evening show may get increased.
As per the media reports, it may get a mixed response from the critics and netizens and may get flop as it was not promoted and before the release, it got stuck in a controversy.
Bheed Box Office Collection Day 1: Prediction Report
As per the 'Bheed' box office collection day 1 prediction, the film may earn 0.20 Cr on its day 1, as it's expected to do low business at the box office due to no buzz at the BO. the viewers are not really excited with its storyline.