Following its record-breaking box office success, KGF: Chapter 2 has generated a lot of talk on social media. While the film and its cast have been consistently trending, with businesses like Amul and Manchester City of the English Premier League recognizing the phenomena, there's a new conspiracy theory relating the Yash film to filmmaker Prashanth Neel's next film Salaar, which also stars Prabhas. Is Salaar KGF 3 or a spin-off? Here's what we think.
Salaar is KGF 3 Or a Spin-Off?
Some fans have noted a resemblance to one of the young boys, who is a Rocky Bhai supporter, as a probable link to Salaar. Farman, a young Muslim boy, is depicted as someone who challenges Sanjay Dutt's Adheera. While his death is mentioned, netizens point out that his face is not displayed, which could be a filmmaker's ruse.
The title Salaar, which means Commander, adds to the suspicion. This young guy is a loyalist and displays similar characteristics in KGF. A similar talisman was also seen on the young kid and Prabhas in his first look poster, according to internet users.
While the team has not responded to any of the rumors, the fan theories have gotten many internet users interested as they try to receive an answer from Prashanth or anybody else associated with the film's production.
Also Read- Ramarao On Duty: Cast, Story, Release Date, Director, Budget, Where To Watch & More Details
Here's What We Think
What if Salaar is truly KGF 3? This is an intriguing notion that we can't get out of our heads now that we have so many facts to back it up. With its first pictures and all the data that the makers have given here and there, this major Prabhas starrer appears to be the next effort of KGF director Prashanth Neel.
Both Prabhas And Yash Wield Identical Weapons: Salaar's inclusion in the KGF series is further evidenced by the main poster, which depicts Prabhas wielding a large pistol. The gun on the poster and the gun in Rocky Bhai's hands in the KGF posters are identical if you look closely. In KGF 2, there's a full storyline where Rocky buys guns to beat Adheera for the first time, which makes guns a big part of the movie.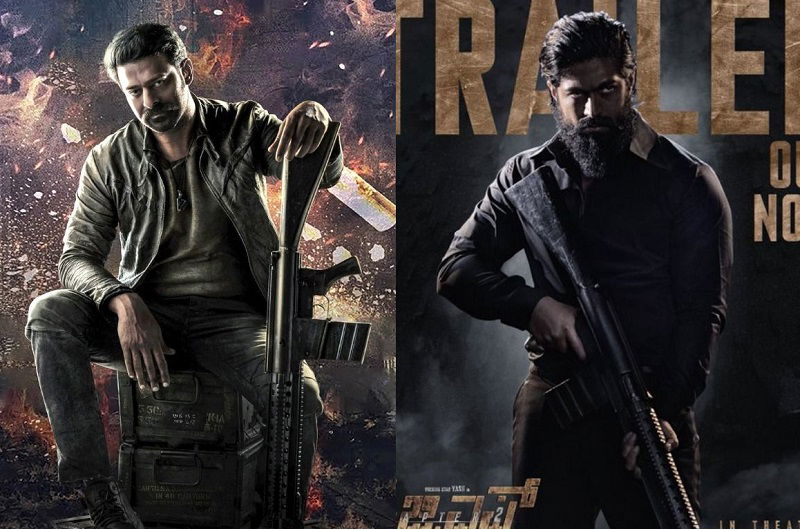 Both KGF & Salaar Take Place In Coal Fields: Salaar is set in a coal mine, much to KGF. The film's crew has been filming in Godavarikhani Coal City in Telangana. Salaar's posters feature Prabhas dressed entirely in black and conveying a raw rusticity akin to Rocky Bhai from the KGF series.
Rajamanaar By Jagapathi Babu Resembles Adheera: Another compelling factor that leads us to believe the two events are connected is the character poster of Jagapathi Babu, who portrays the villain in Salaar. Most fans remarked how Rajamanaar in the first poster resembles Dutt's Adheera, with the same thickly kohled eyes, septum ring, brutality in the eyes, and wrath on the face. Is Rajamanaar linked to Adheera in any way?
Easwari Rao From KGF 2 Is Now In Prabhas' Salaar: Easwari Rao, who would purportedly play Prabhas' mother in the film, is another actress who will be joining the Salaar cast.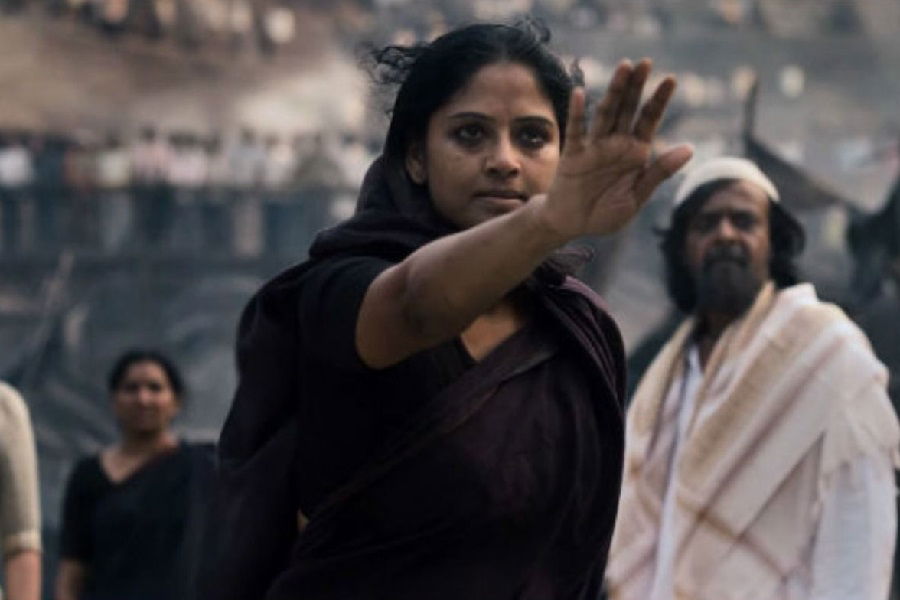 Rao is also an important character in KGF 2. In a stunning sequence, she announces Rocky to be the ruler of the world, as one of the ladies working in Rocky's coal mines. It wouldn't be shocking if the creators decided to expand on this character's identity in Salaar.