Indian politics is a subject on which very few filmmakers have the courage to make a good and true film. If you look from North India to South India, then very few mainstream films are seen, which really talk openly on Indian politics. In such a situation, the expectations from Vijay Sethupathi and Parthiban's 'Tughlaq Durbar' increased a lot. Vijay Sethupathi has instilled confidence in the audience with films like 'Super Deluxe' and 'Master' that he will present every subject with truth. 'Tughlaq Darbar' has come to present the truth of Indian politics but how successful has it been? Check out full Tughlaq Darbar review to know more.
Tughlaq Durbar Review: Story
The film Tughlaq Durbar is about a boy named Singara Velan (Vijay Sethupathi) who is influenced by his local leader Rayappan (R. Parthiban). Singara Velan was born in a rally in Rayappan, due to which he wants to be like her since childhood. Singara Velan is a smart boy brought up in a poor hamlet, who is suffering from split personality disorder. He adopts all means of saam-daam-dand-bheda to get closer to Rayappan and becomes his special one by taking away all his close ones one by one. Once Rayappan becomes special, he does not leave him either.
Singara Velan's fund is clear that he wants to grow up to be a successful leader than Rayappan, for which he is not afraid to walk on the wrong paths. He feels that to become successful, it is necessary to follow the wrong path because walking on the good path does no good, but there comes a turning point in life that he leaves the dirty path of politics and gets involved in the welfare of the common people. How such a big change comes inside and will Rayappan allow his enemy to ruin his empire so easily.... You have to watch Tughlaq Durbar to know this....
Tughlaq Durbar Review: Theme
Director Dehliprasad Dinadayalan thought of tying topics like politics and split personality disorder into one thread, for which he should be praised. It is really interesting to see how a person who is ready to take every possible dirty path to enter the dirty politics, standing on the threshold of success, starts fighting with himself and then takes up the responsibility of reforming the politics. The movie Tughlaq Durbar shows how after joining politics the poor person becomes the real enemy of the poor, which is the reality of our country.
Tughlaq Durbar Review: Story
Vijay Sethupathi and Parthiban have played their respective characters honestly. Both of them have filled life with brilliant performances in half-written characters. Vijay Sethupathi is getting brighter with every film, but even the scenes do not look colorless anywhere. Manjima Mohan and Rashi Khanna have small characters in their account, both of which are perfect.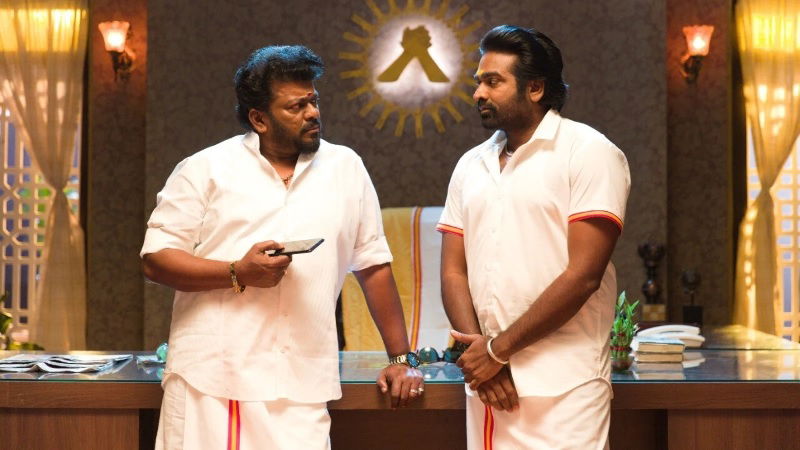 Tughlaq Durbar Review: Where The Movie Lacks?
The biggest drawback of the film Tughlaq Durbar is its scattered screenplay. Vijay Sethupathi's political drama Tughlaq Durbar begins with a tremendous montage but after that the pace of the film slows down. A fierce competition was expected between Singara Velan and Rayappan but due to the slow pace of the film, the color of the enmity between them could not come out completely.
A film in which you have a constant race going on between the two main characters, to keep the thrill going, it needs tremendous scenes and strong dialogues, which are missing from Tughlaq Durbar. In this, there is not a single strong scene between Vijay and Parthiban where one feels like applause.
Tughlaq Durbar Review: Editng & Screenplay
The editing of the film is also very loose. Some scenes are so long that they have to be extended. Especially Vijay's fight sequence, whose choreography is very childish. Anyone who has seen Vijay's Master will be very disappointed to see the fight sequence of Tughlaq Durbar.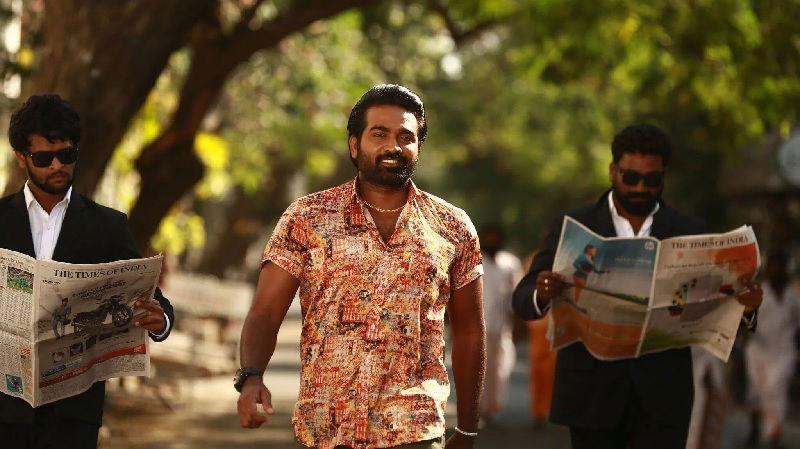 Director Dehliprasad has also not been able to present the emotional angle of the characters properly. Which is quite disappointing. During the film, such scenes are awaited, in which the eyes become moist but the hand feels only waiting….
Conclusion
At the beginning of the film Tughlaq Durbar, the villain Rayappan says that this is my kingdom, which no one can snatch from me. From this dialogue it seems that he will get to see a fierce fight with the hero of the film but the slow moving story becomes cumbersome after a time. If you have enough time and you are a big fan of Vijay Sethupathi then you can watch Tughlaq Durbar this weekend.