Just a year ago today, the news of Sushant Singh Rajput's death came to the fore. Even today the fans do not want to believe this news but the truth cannot be ignored. The truth is that June 14 was the wretched day when Sushant had left this world.
Even more than the death of Sushant Singh Rajput, the heart of the fans was very sad due to the ruckus over his personal life. Soon after the death of Sushant Singh Rajput, people started cursing the Bollywood mafia but the most trolled was his ex-girlfriend Ankita Lokhande.
Hours before the death of Sushant Singh Rajput, Ankita Lokhande had posted something on social media, which people have not been able to get out of their minds even today. Ankita Lokhande had put a post on her Instagram story on 14 June 2020.
It was written in this post, 'God removes people from your life because he knows everything that you do not know...'. People
Should Read- COVID-19 Delhi Update: Positivity Rate Sours, Recoveries Rise, Full Unlock In Sight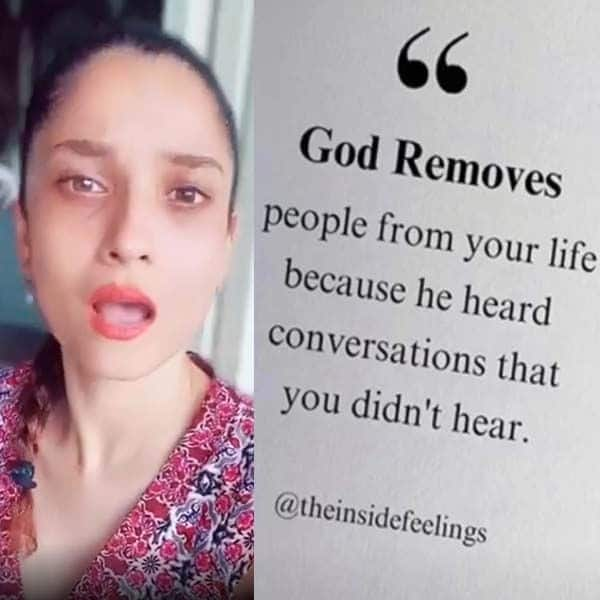 Ankita Lokhande immediately removed it from Instagram as soon as the controversy over this post increased but by then it was too late. With this, that post of Ankita Lokhande also started going viral, which she shared a day before the death of Sushant Singh Rajput.
Also Read- From Fans To Celebs, See How People Are Reacting To Sushant Singh Rajput's First Death Anniversary
No one really understood what actually transpired during that, some people claim that it was mere coincidence, while others say that Ankita Lokhande knew what was gonna happen and there was a larger conspiracy at play.
Nonetheless, the mystery will forever haunt the admirers of Sushant Singh Rajput.