Sandeep Aur Pinky Faraar is finally out and currently screening in theatres across the nation. Given below is our Sandeep Aur Pinky Faraar review that highlights the key aspects of the movie. Warning: No, it's not a spoiler warning....there are no spoilers in the Sandeep Aur Pinky Faraar review, in fact the warning is for those people who have plans to destroy their weekend by wasting their money on this ridiculous dumb-plot-filled mess of a movie. So if you want to save your money and time, please read our in-depth Sandeep Aur Pinky Faraar review.
Sandeep Aur Pinky Faraar Review-
Release Date- 19 March 2021
Duration- 2h 5min
Rating- 1/5
Star Cast- Arjun Kapoor, Parineeti Chopra, Pankaj Tripathi, Jaideep Ahlawat, Archana Puran Singh, and Amrita Puri
Story: Let us make it very clear, this is movie is nothing like Ishqzaade where both Parineet and Arjun had fabulous chemistry and the due was able to leave a mark on the audience. In fact, it's quite opposite of that.
As far as the Sandeep Aur Pinky Faraar's story goes, a successful banker named Sandeep Walia, aka Sandy, (Parineeti Chopra) is escaping from her boss who's out to get her. A suspended cop from Haryana, Satinder Dahiya, aka Pinky, (Arjun Kapoor) comes to her rescue.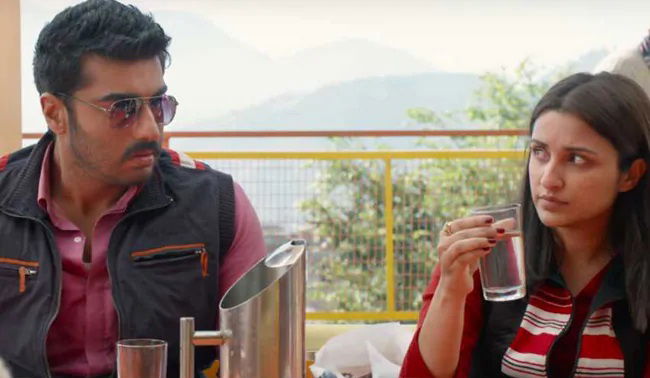 Will they manage to outrun the goons and corrupt cops? Will Pinky be able to save Sandeep's life? The first half introduces you to Sandeep and Pinky and charts their journey to a hideout near the Indo-Nepal border. But the suspense, or what little there is of it, is lifted just before the interval, leaving you to wonder what to expect in the second half. The slow pace literally forces you to sleep.
Performances: Arjun Kapoor is totally out of shape - both physically and mentally. And it's understandable since the movie was made almost four years ago but his acting skills have been on a downtrodden slope ever since his first outing. A lot has changed since then. His Haryanavi accent sounds quite natural but the acting department is still a mess. To be fair, he doesn't have much to do, barring the climax, which quite literally shows him 'stepping out' of his comfort zone.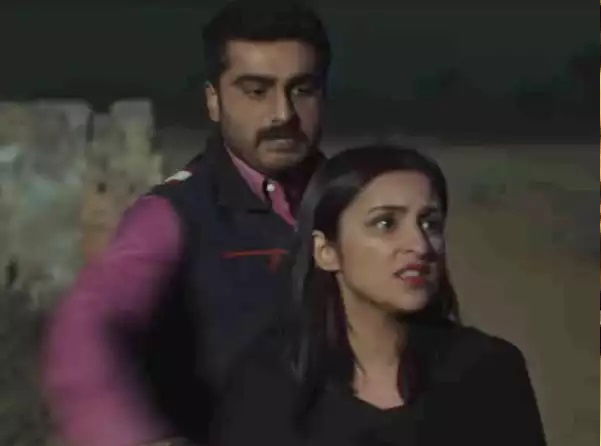 On the other hand. Parineeti Chopra has again proven why she is underrated in spite of being such a good actress. Perhaps the only thing that stands out in Sandeep Aur Pinky Faraar is Chopra's layered character and her decent performance. She's bold, independent, strong-headed yet vulnerable at times. Sandeep Aur Pinky Faraar is essentially her film.
Also Read- Ajeeb Daastaans teaser OUT: Shefali Shah, Nushrratt, and Aditi Rao to star in the anthology
Conclusion: Sandeep and Pinky Faraar is one of those wasted potentials that set out with a promise to engage, entertain and educate by slowly unraveling its layered subtext. But with its ridiculous execution and frustratingly slow pace, it's the audience who might want to escape, much before Sandeep and Pinky.