Jug Jugg Jeeyo review is out now. 'Jugjugg Jeeyo,' like its characters, has issues, however by the day's end, it's all in the family, and this is the very sort of good family performer that we really want to see at the theater. Read the full Jug Jugg Jeeyo review below.
Movie Name: Jug Jugg Jeeyo
Cast: Varun Dhawan, Kiara Advani, Anil Kapoor, Neetu Kapoor
Seelatest Rating: 3/5
Jug Jugg Jeeyo Story
When estranged couple Kuku and Naina arrive in India from Canada, expecting to deliver the news of their upcoming divorce after the big giant desi wedding in the house, they had no idea that an even larger surprise awaits them back home.
Jug Jugg Jeeyo Review
Kuku knows Naina is the one from the moment he sees her. Theirs is a classic romance from infancy to maturity, but five years into their marriage, things start to break apart. So much so that the two decide to split up, but the toughest issue is informing their families. Especially to Kuku's raucous family, who are gearing up for the wedding of their younger daughter Ginni. It may appear to be a basic plot, but wait until director Raj Mehta and his writers toss one interpersonal issue after another at you.
Also Read- Vikrant Rona Trailer Review: Kichcha Sudeep's Film To Have A Pan-India Reach
Every stereotyped Indian problem is given a comic spin by the creators. From annoying aunties pestering newlyweds for 'good news,' to a young girl marrying a man she doesn't love only to be "settled," The movie gently illuminates numerous difficulties, always with a sense of laughter. Raj Mehta's characters are imperfect and human, and their difficulties are sympathetic. The entire plot is a roller coaster ride of relationship troubles that aren't simple to overcome but are handled with enough tact to keep this picture from being monotonous to watch.
Anil Kapoor is the heart and soul of the party. Bheem, the noisy and colorful father of the family, is played to perfection by the actor. The part was created for him since he makes you cheer for him despite his idiosyncrasies.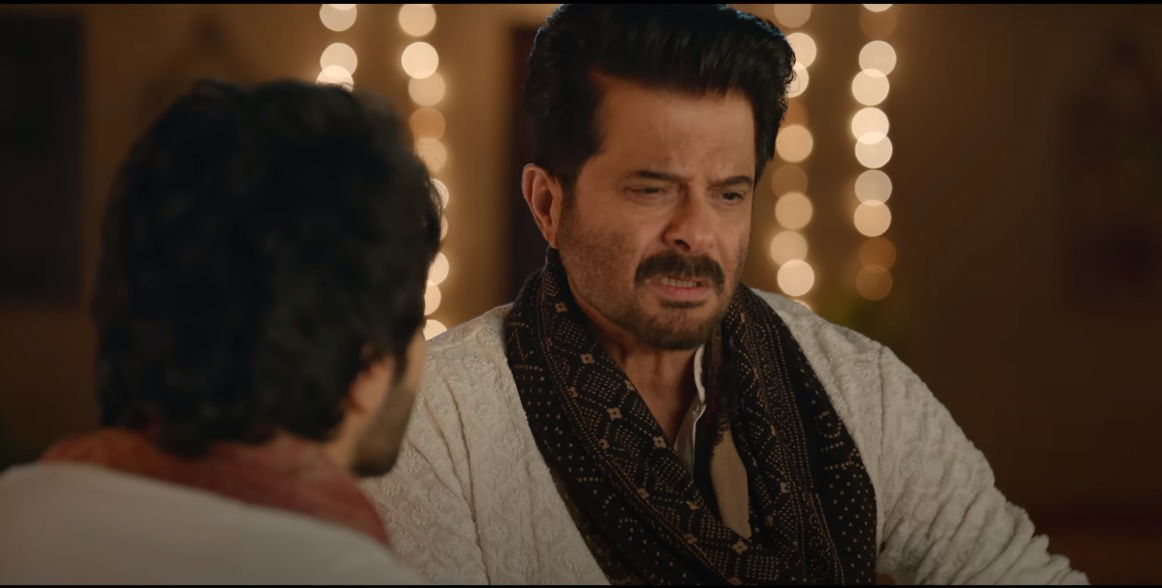 Varun Dhawan shows admirable restraint in an all-out family drama that relies on humorous relief to get through every painful circumstance. Kiara Advani looks lovely in every frame and delivers an excellent performance. Neetu Kapoor is sweet and engaging, and she fits the part perfectly.
She is at her best in the second half, when her character is given the opportunity to lead from the front. Prajakta Koli, a YouTuber, makes a confident start but has a lot of space for development in the expressiveness area. As the showy and over-the-top Gurpreet, Maniesh Paul meets the bill.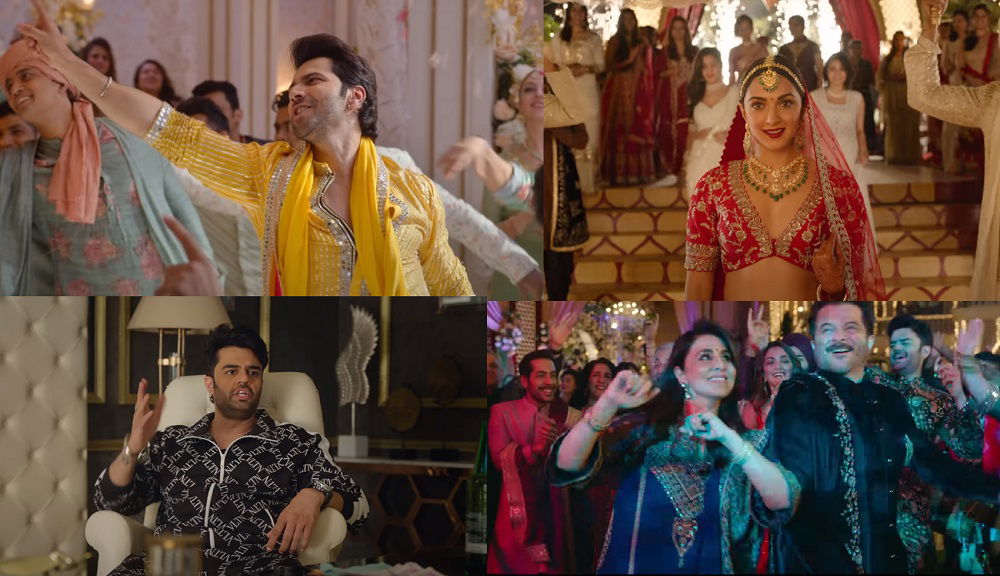 While the majority of the jokes in 'Jugjugg Jeeyo' land quite nicely, there is a background soundtrack to encourage you to chuckle in case some do not. The music in the film is catchy, with songs like 'Nach Punjaban' already becoming popular. This family drama gets off to a good start and ends even better. The runtime is a little troublesome, and it might have been edited more tightly. The strong performances and unusual conversation are what keep you watching. 'Jugjugg Jeeyo,' like its characters, has problems, but at the end of the day, it's all in the family, and this is exactly the type of good family entertainer that we need to see at the theatre.