Gaslight Movie Review: Trailer
Gaslight Movie Review: Story Analysis
'Gaslight' walks on the same path that has been taken by many that came before it. Have as many stereotypical troops as you want, but the idea is to justify them with newness. But if your product ends up getting too comfortable with the clichés, how are you planning to shape the fresh redemption?
So, here is a daughter coming back to her father after years. She might have left the palace in her teen years because this is the first time everyone is seeing her as a grown-up. The movie takes no effort to tell that.
Read This: Ponniyin Selvan 2: Sequel, Release Date, Star Cast, Makers, Plot, Trailer & More
Gaslight Movie Review: Star Performances
Talking about owning the characters and acting, Sara Ali Khan indeed worked on her accent and acting. Though she has a long way to go, her expressions and dialogue delivery didn't look forced, unlike her last few films.
Vikrant Massey is known as a performer and has paved his way to the top because of his acting prowess and hard work. He yet again proved his mettle through his film. Though he isn't the only one to have layers to his character, his transition is so smooth that barely notices, despite expecting it from the very start.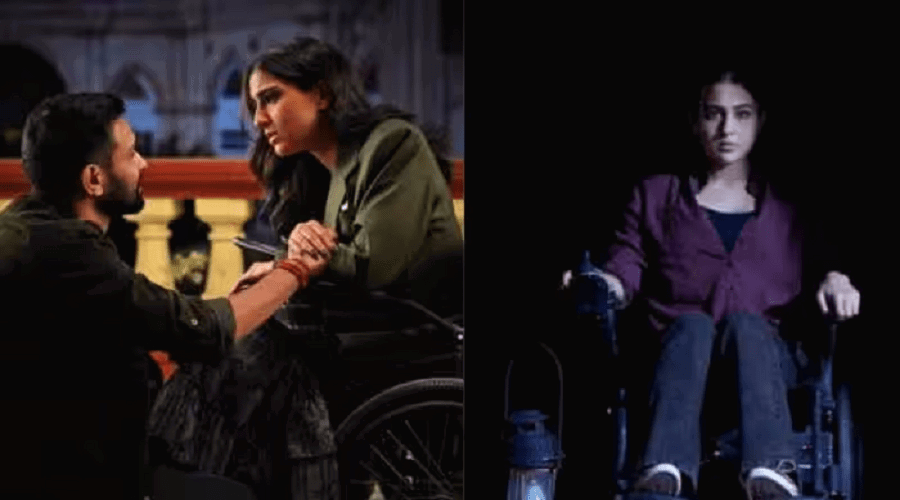 The director Pavan Kirpalani is best known for mastering the psycho-thriller genre. Gaslight might not be counted as one of his best works, however, the bonus point is for trying to pull off a difficult genre as this one. Chitrangada Singh is only ageing like fine wine and the film couldn't have had a better Rukmini than her.
Also This: Bholaa Box Office Collection Day 2- Ajay Devgn's New Film To Get Lower Opening Than Drishyam 2
Gaslight Movie Review: Final Verdict
Gaslight creates a trail of breadcrumbs that is easy enough to follow for anybody paying close attention. When the truth is revealed, a host of questions arise, never to be answered. The title proves oddly apt: who is being gaslit never in doubt.