Dhamaka Movie Review: Synopsis
Considering the Dhamaka movie review the synopsis of the movie is 138 minutes long where it begins with a shocking twist and it's time for a flashback where Sachin Khedekar is introduced with a small twist.
Ravi Teja played the role of Anand Chakravarthy who is the son of wealthy and rich parents and runs a firm called People Mart. He played a double role character, Swamy as again Ravi Teja is from a middle-class background.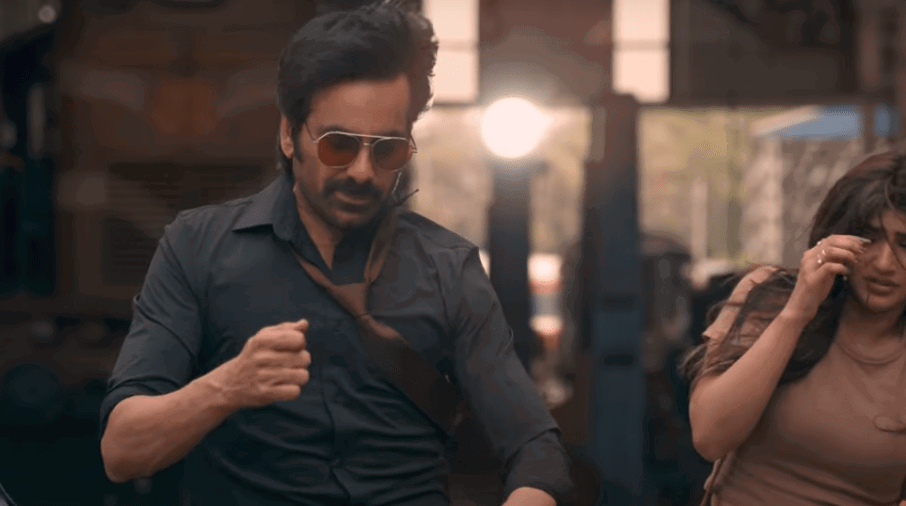 The movie's basic story is about a corporate giant and what happens when it decides to take over People Mart. The dual identities coming together to fight the corporate shark constitute the overall plot.
Read This: 18 Pages Movie Review: Nikhil Siddhartha's Romantic Drama Received Mixed Response On Its Opening Day
Dhamaka Movie Review: Star Performances
If you are a fan of Ravi Teja, you will love his charisma in the film. After a brief detour, he is back to his mass swagger in this film. He represents himself as a star as his fans want and he also does the usual with the energy and zing one expects from him. As he plays a dual shade in the film, much care has been given to the youthful Ravi Teja and given his pairing with a much younger actress.
If considering Dhamaka movie review on star performances, then the variations are predictable and the actor breezes through easily.
Sreeleela has oozed glamour and has a good presence. She has done justice with her regular scenes but when it comes to the typical mass action, she lacks over-the-top action scenes. Dhamaka is a sort of entertainer film that requires an OTT act.
we see many known faces like Tanikella Bharani, Sachin Khedekar, Jayaram, Pavitra Lokesh, etc., in supporting roles. The result is they do the required with ease and carry through the proceedings without particularly standing out in any way.
See This: Cirkus Movie Review: Rohit Shetty Has Put Battery Of Characters To Make Us Laugh But Its Far From That
Dhamaka Movie Review: Last Words
Considering the Dhamaka movie review, the film is basically bringing all important entertainment that works in parts only. The comedy between the pair and the family is not so exciting and doesn't derail the proceedings.
The main issue of that is the overwhelming sense of routineness. Some of the scenes go illogically which shouldn't be an issue however lack of freshness again turns out to be an obstacle in the narrations.
The last words on the Dhamaka movie review are that it's a routine commercial entertainer with an outdated vibe that have been made in the 90s, though Ravi Teja's energy saves the movie.