On Wednesday, a helicopter carrying India's top military officer, Chief of Defence Staff Bipin Rawat, crashed near Ooty in Tamil Nadu. Details about the injured and potential casualties are awaited. According to sources, at least three people were injured in the crash and were taken to a nearby hospital, but their identities have not yet been confirmed.
Various CDS Rawat helicopter crash videos, & images have been circulating on the internet. Here are some of the CDS Bipin Rawat MI-17 helicopter crash videos, images, visuals & more.
This Image shows that the MI-17 helicopter has completely exploded, & military personnel are investigating the matter.
A Video is also circulating showing the CDS Rawat helicopter crash site
In another pic, it can be clearly seen that the MI-17 helicopter is in flames, chances of any survivors are very low.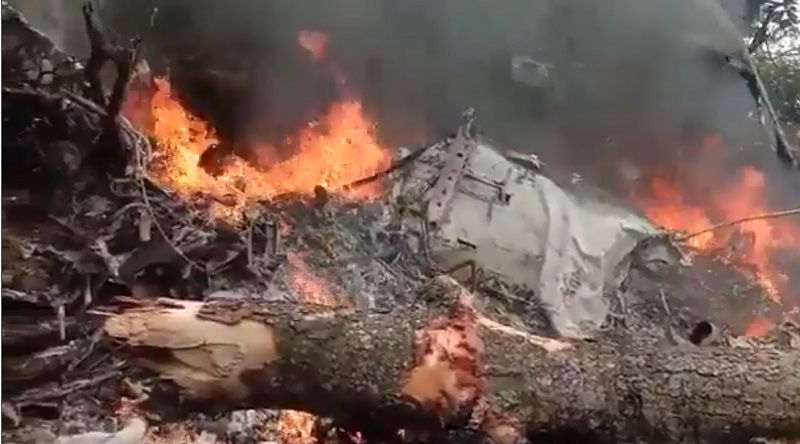 CDS Rawat is right now being treated in the hospital & the condition remains critical.
Defence Minister Rajnath Singh is soon going to address the nation in this matter.
Also Read- IAF Mi17 On Board CDS Bipin Rawat Crashes in Tamil Nadu; Passenger Status & Live Updates Here - See Latest