Avatar 2 Or Avatar: The Way Of Water is a sequel to the 2009 film Avatar where James Cameron took us to the cinematic world of Pandora, where human tuned Na'vi Jake Sully and Na'vi princess Ney'tiri doing should do every possible thing to protect their kids from the sky people basically the people from the earth. Avatar 2 is released on 16th December 2022, Friday, the genre of the film is fantasy, Sci-fi, and an action-adventure thriller with a 192-minute runtime.
Avatar The Way of Water Prediction Review: Starring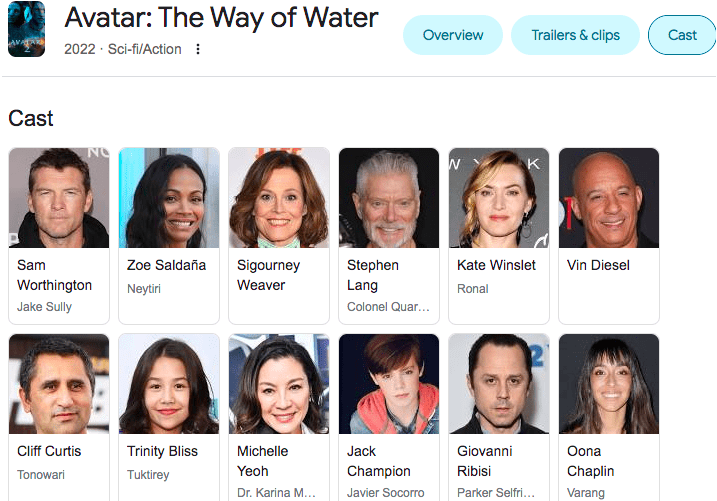 Bailey Bass, Brendan Cowell, CCH Pounder, Chloe Coleman, Cliff Curtis, David Thewlis, Duane Evans Jr., Edie Falco, Giovanni Ribisi, Jamie Flatters, Jemaine Clement, Joel Moore, Kate Winslet, Matt Gerald, Michelle Yeoh, Oona Chaplin, Sam Worthington, Sigourney Weaver, Stephen Lang, Trinity Bliss, Vin Diesel, Zoe Saldana.
Avatar The Way of Water Prediction Review: Summary
Since more than a decade after the events of its prequel, Avatar 2 or Avatar: The Way of Water begins with the tale of Jake and Neytiri's life after the prequel 'Avatar' when Jake became their leader after fighting the humans, Thereafter, Jake and Neytiri formed a family despite they don't have a home and exploring many parts of the planet pandora, then humans again arrive to execute them.
See this: Movies Releasing This Christmas 2022- Cirkus, Glass Onion: A Knives Out Mystery & More
Avatar The Way of Water Prediction Review: Crew Details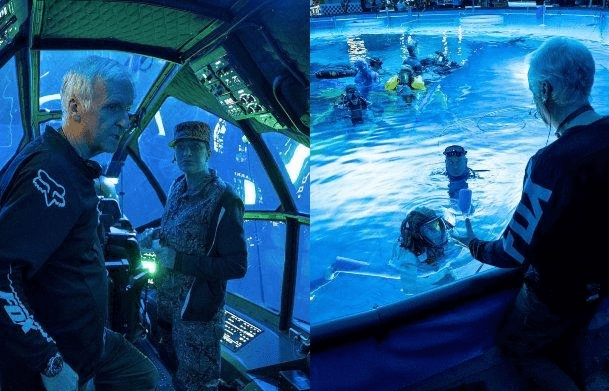 The actors in the film play Na'Vi's character which translates to the star cast as Sam Worthington playing the lead role of Jake Sully. Zoe Saldana who is the lady lead plays the role of Neytiri, Jake's love interest.
Jamie Flatters as Neteyam and Britain Dalton as Loak plays the character of Jake and Neutiri's elder and younger son respectively.
Avatar The Way of Water Prediction Review: Performance
Everyone in this film especially the actor who played Na'vi deserves every possible credit if you check the making of the first part on YouTube it showcases caliber and sheers acting. Sam Worthington no longer has a human body to time and again shine as his real self, he is entirely a Na'vi and he doesn't disappoint.
Even with the VFX, you feel his pain. Wish Kiri's angle was explored more though. She talks to the Ocean and the world underneath even gets controlled by her. But too much of it is kept the suspense.
Must Read: Luv Ranjan's Next Project With Ranbir-Shraddha Kapoor Movie Is Now Unveiled
Avatar The Way of Water Prediction Review: Predicted Verdict
Overall, Avatar 2 or Avatar: The Way of Water connects all things like the sea is our home before our birth and after we die. It's a movie that doesn't try to please the audience but is content with itself. Avatar is not devoid of socio-political themes.
It addresses race, and civilization takes a strong anti-military stand and makes a plea for environmental conservation through its simple story of parents and children. A spectacular climax revolves around parents protecting their children and vice versa. James Cameron wants his emotions to be at the core even if it looks dramatic and unapologetic filmmakers are all we need.