With the year 2022 approaching, there is no better way to remember your cherished friends and family members than with a heartfelt message or a Happy New Year card. The start of a new year is a good time to let go of old grudges and problems and begin a new chapter in one's life. People are excited to celebrate the beginning of something new as 2021 comes to a conclusion.
However, as the pandemic continues to ride the Omicron wave, celebrations are likely to be muted this year as well. Several restrictions have been implemented around the country to slow the spread of the highly contagious Omicron strain of Covid-19. Approaching Omicron threat should not stop you from celebrating this new year with your family & friends. Given below are some of the best Happy New Year 2022 drawings, artwork, sketches & more that you can share with your family & friends.
Also Read- New Year 2022: Bollywood Celebrities' New Year Resolutions That You Should Know About
Happy New Year 22 Drawings, Artwork, Sketches & More
This is a standard Happy New Year drawing sketch that you can make within minutes.
Also Read- Pushpa Day 14 Box Office Collection: Allu Arjun Starrer's ₹200 Billion Dream Looks In Jeopardy - See Latest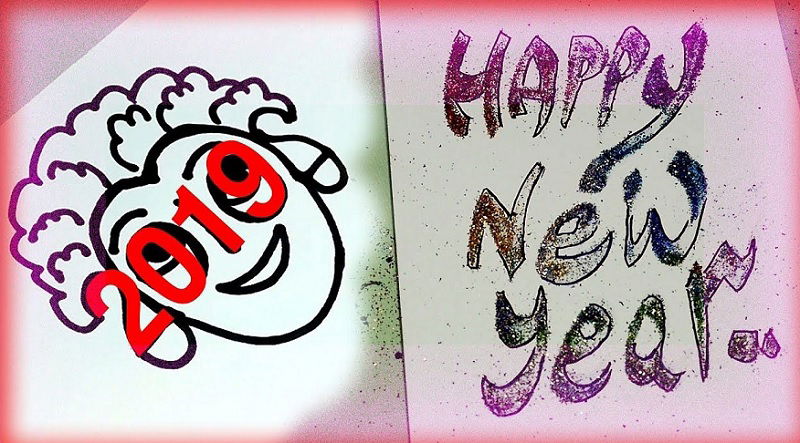 Dont forget to check out this Kid's Happy New Year drawing