Republic Day 2022: The 26th of January is a national holiday in India, commemorating the historic sacrifices that led to India's sovereignty and independence. Every year on January 26th, the entire country comes together to commemorate Republic Day. India is gearing up to celebrate its 73rd Republic Day this year.
To commemorate this day, educational institutions, organizations, and companies proudly display the Indian flag. In Delhi, India's national capital, a spectacular celebration featuring military parades and the hoisting of the national flag in place. Happy Republic Day 2022 wishes, greetings, quotes, messages, images, slogans & more have been listed below.
Happy Republic Day 2022 Wishes & Greetings
Let us commit to defending the freedom that has been won through the sacrifices of our freedom fighters. Wishing you & your loved one a happy Republic Day!

Enjoy your freedom, but keep in mind the immense sacrifices made by our forefathers and mothers. Happy Republic Day, everyone!

Let us remove our minds from negative thoughts while we celebrate our independence. Happy Republic Day to you all!

Happy 26th of Jan! India's constitution was ratified today, and we gained true independence. Let us honor the occasion.

Happy Republic Day, everyone! India is our constant identity, no matter where we are today.
Also Read- Republic Day 2022 Parade: Time, Where To Watch, Live Streaming, Channel, & More
Happy Republic Day 2022 Images & Messages
Freedom is my birthright, and I intend to exercise it. Rejoice in the nation's pride, and don't forget to appreciate the warriors who keep us safe by their vigilance and sacrifice. A Very Happy Republic Day!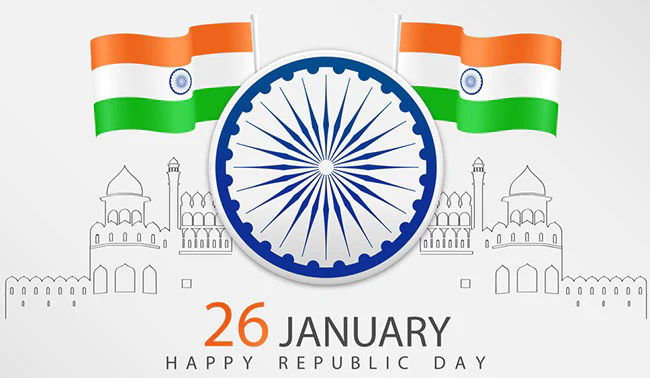 Let us join hands and work together to safeguard our countries from the societal ills that are ruining their greatness.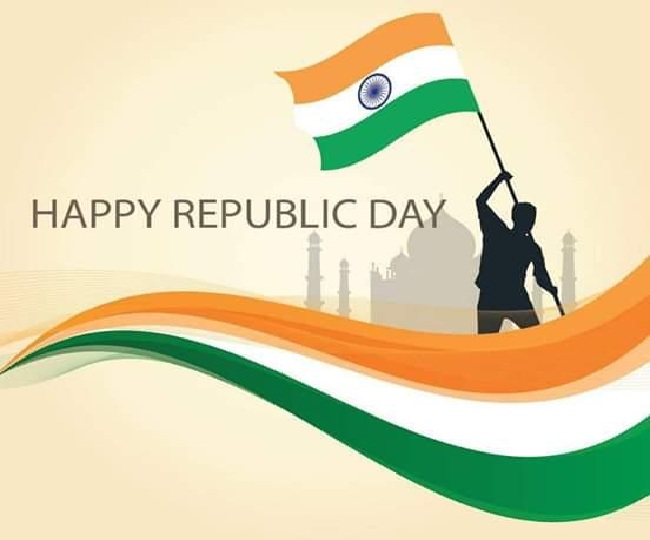 For years, our courageous heroes fought valiantly to ensure that future generations might live in freedom and dignity. This is a day to honor them and the causes for which they fought. I'd like to use this opportunity to wish everyone a very happy Republic Day!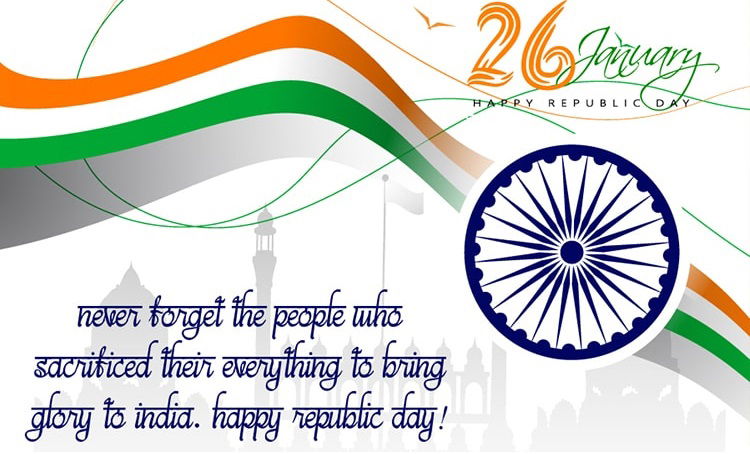 Should Read- National Tourism Day 2022: History, Theme, Significance, Celebration & More
Happy Republic Day 2022 Quotes
I would be proud of myself even if I perished in the service of my country. Every drop of my blood will contribute to the nation's growth and development, making it stronger and more active." Indira Gandhi
"Let new India develop from the huts of peasants gripping the plough, from the huts of cobblers and sweepers." Swami Vivekananda
"Democracy is more than just a political system. It is basically a way of shared living, a mode of shared experience. It is fundamentally respect and reverence for one's fellow man." — Dr. B.R. Ambedkar
"Now is the time for every Indian to forget whether he is a Rajput, a Sikh, or a Jat." He has to keep in mind that he is an Indian." Patel, Sardar