Today we'll talk about the Ganesh Chaturthi Celebration reason, as per the Hindu calendar, the month of Bhadrapada has begun. The Chaturthi Tithi of Shukla Paksha of this month will be celebrated as Ganesh Chaturthi. Although the Chaturthi of every month is dedicated to Lord Ganesha only, the Chaturthi of Shukla Paksha of Bhadrapada month is deemed very special. Hindus believe that Ganapati was born on this Chaturthi. This time Ganesh Chaturthi takes place on 10th September.
This Ganesh Chaturthi is regarded & celebrated as a grand festival across the country, especially in Maharashtra. Its celebration will last for 10 days. Devotees come from distant places to experience the splendor of this festival in Maharashtra.
On the day sacred day of Chaturthi, the devotees of Ganapati bring their Bappa home with drums and offer him to stay in the house by keeping a Sculpture of him in their houses. This period is of 5, 7, 9, or full 10 days. These days, the devotees of Ganapati offer a lot of services for Ganesha's Sculpture.
Lord Ganesha's favorite Bhog (eatable) is offered to them. Worship and Religious Hymns are performed. After that, the Sculptures of Ganesha are immersed in the rivers. Here's the reason behind the Ganesh Chaturthi Celebration & The immersion of Sculpture of Lord Ganesha
Also Read- Upcoming Web Series Releasing In September 2021: Top September Web Series Releasing This Month
Ganesh Chaturthi Celebration Reason: Back Story
According to Indian religious texts, Epic Mahabharata was written by Maharishi Veda Vyasa, but the work of writing was completed by Lord Ganesha. The writing work went on for full 10 days. During that time Ganpati did this work day and night. It is believed that in order to keep the temperature of Ganapati's body under control during the work, Maharishi Veda Vyasa Ji had to apply clay on his body.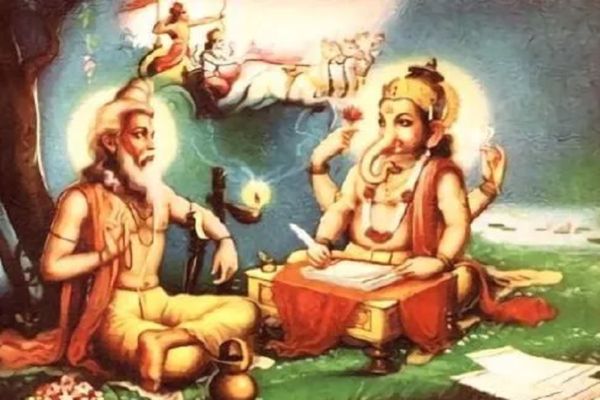 As per beliefs, this task of writing Mahabharata was completed on the day of Chaturthi. After the work was completed, Veda Vyasa Ji worshiped Lord Ganesha on the day of Chaturthi. As the writing work went on, Ganapati became very tired and due to the drying of the coating, his body had become stiff and his body temperature started increasing. Finally, the hardened clay started drying and falling.
Should Read- Sourav Ganguly Biopic Cast: This Actor Likely To Play The Role Of 'Dada'
After this, Veda Vyasa ji took great care of him by accomodating him in his hut. Veda Vyasa ji offered him all the favorite dishes to eat and drink and immersed his body in the nearby lake to cool it down. Since then the ritual of bringing Ganpati home on the day of Chaturthi began.
On the day of Ganesh Chaturthi, the devotees of Ganapati bring him to their homes. They serve the Lord by keeping him at home for 5, 7, 9 days. His favorite dishes are offered to him and after that, his idol is immersed in water.