Gandhi Jayanti 2021 Wishes Images, Quotes: 2nd October is celebrated every year as the birth anniversary of Mahatma Gandhi. This time in 2021, his 152nd birth anniversary will be celebrated. Gandhi Jayanti is celebrated across the country on 2 October.
Mahatma Gandhi has been given the status of Father of the Nation in our country, who is also fondly called Bapu. Gandhi Ji has made a special place in the hearts of people not only for his contribution to the country but also by ideals. On his birthday, we remember him, pay tribute to him, and pledge to follow his ideals. On the occasion of Gandhi Jayanti, you can send Gandhi Jayanti Wishes Images, Quotes, Messages, and GIF Videos.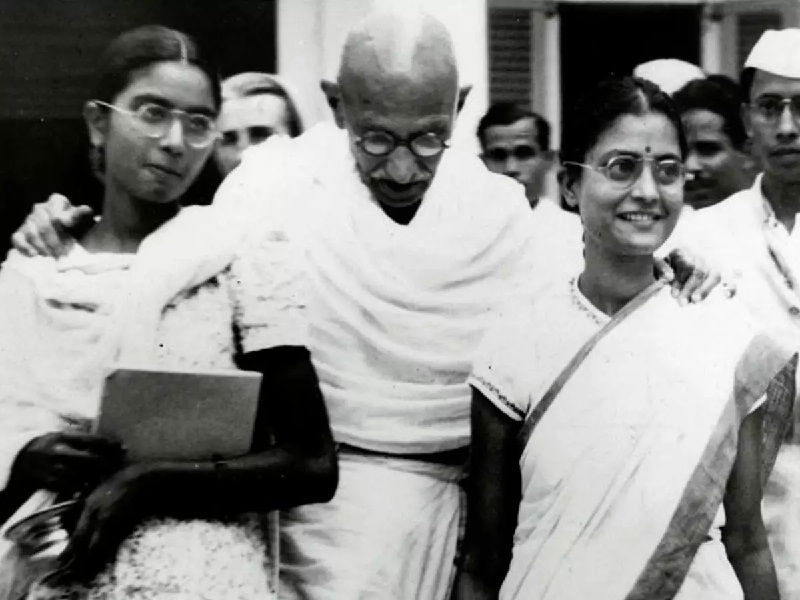 Fondly remembered as "Mahatma" or the "great soul", Mohandas Karamchand Gandhi was born on October 2, 1869, and to commemorate this great leader's birthday, we celebrate October 2 as "Gandhi Jayanti". On the occasion of Gandhi Jayanti send these Gandhi Jayanti 2021 wishes images, quotes, messages, and download GIF videos to your WhatsApp status, Facebook.
Should Read- Shiddat Review: One Time Watch But Sunny Kaushal Shines In This Quite An Enjoyable Ride
Gandhi Jayanti 2021 Quotes, Messages & Images-
1. Live As if You Were to Die Tomorrow, Learn As If You Were To Live Forever
2. You Must Not Lose Faith In Humanity. Humanity Is An Ocean; If A Few Drops Of The Ocean Are Dirty, The Ocean Does Not Become Dirty
3. Democracy Necessarily Means A Conflict Of Will And Ideas, Which Sometimes Involves A Knife War Between Different Ideas
4. Forgiveness Is The Quality Of The Brave, Not The Coward. The Weak Can Never Forgive. Forgiveness Is The Attribute Of The Strong
5. An Eye For An Eye Makes The Whole World Blind
Also Read- Republic Film Review: Ramya Krishnan & Sai Tej's Tussle Keeps You On The Edge