The great festival of Diwali started with Dhanteras. The festival of Diwali, which is celebrated on the new moon day of Krishna Paksha of Kartik month, is being celebrated on Thursday, November 4 this year. However, this time the festival of Diwali and Naraka Chaturdashi is falling on the same day. Goddess Lakshmi and Lord Ganesha are worshiped on the auspicious occasion of Diwali in the evening, but the idols of Lakshmi-Ganesh ji are bought only on Dhanteras and it is believed that those who bought Ganesh-Lakshmi ji on Dhanteras.
Idols wake up on the night of Deepawali and worship, Goddess Lakshmi arrives in their house and happiness and prosperity remain in the house. Lakshmi-Ganesh worship also has special significance in Diwali. In such a situation, one should be very careful while buying the idols of Lakshmi ji and Ganesh ji for Diwali worship. Let us know what things to keep in mind while buying the idol of Lakshmi-Ganesh ji during Diwali-
While Buying The Idol of Shri Ganesh, Keep These Things In Mind-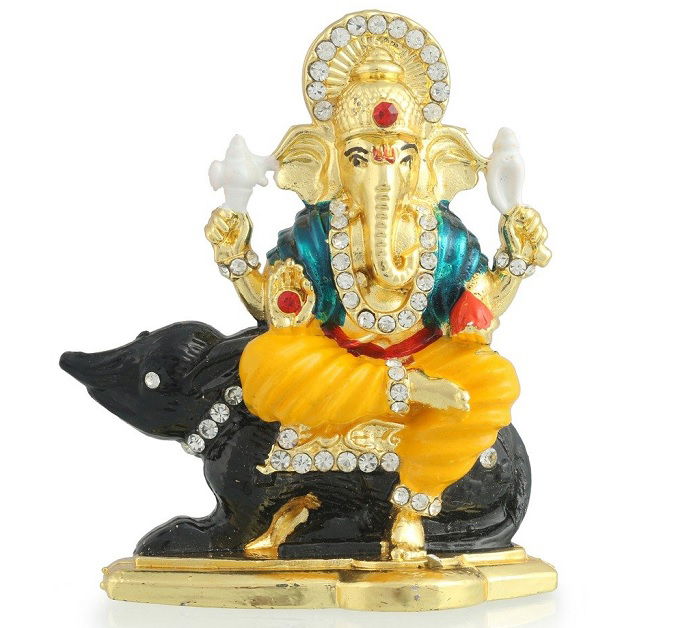 Shree Lakshmi Ganesh should never be bought fused together. To keep in the worship room, such idols of Lakshmi and Ganesh should be taken, in which both the deities are separate.
In the idol of Shri Ganesh, his trunk should be turned towards the left hand. A trunk bent to the right is not good. There should not be even two turns in the trunk.
While buying the idol, always buy an idol with modak in the hand of Shri Ganesh ji. Such an idol is considered a symbol of happiness and prosperity.
The presence of a mouse in the idol of Shri Ganesh ji is mandatory.
Along with buying an idol of gold, silver, brass or Ashtadhatu, it is auspicious to worship Lakshmi-Ganesh in crystal
While buying the idol of Mata Lakshmi, keep these things in mind
Do not buy such an idol of Maa Lakshmi in which Maa Lakshmi is seated on an owl. Such an idol is considered a symbol of Kali Lakshmi.
Such an idol of Lakshmi Mata should be taken in such a way that she is seated on a lotus. May her hand be in vermillion and showering wealth
Never bring such an idol of Goddess Lakshmi in which she is standing. Such an idol is considered a symbol of the departure of Goddess Lakshmi.
Why Worship Ganesh-Lakshmi Made Of Clay?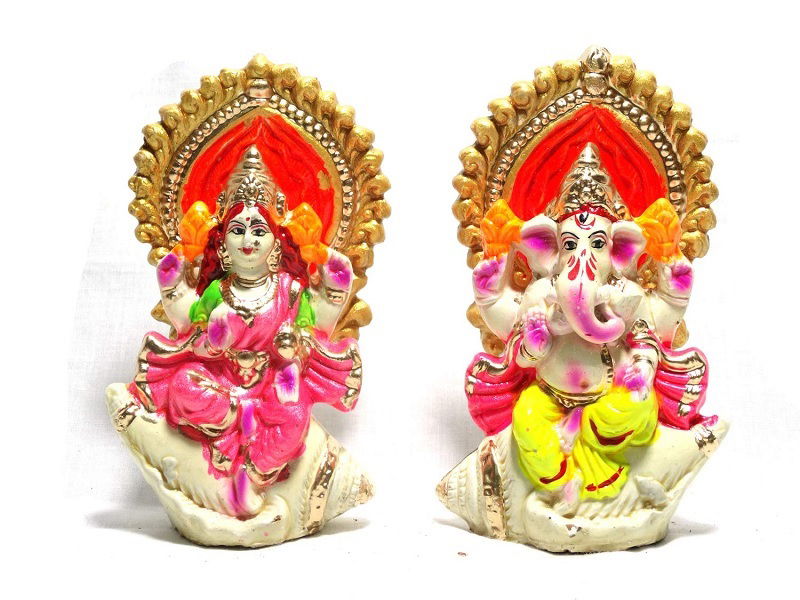 Lord Ganesha is in the form of red and white color and on the other side the clay has been created by Brahma ji. The law of worshiping an idol made of clay is also found in our religious scriptures. If the idols of Lord Ganesh-Lakshmi are made by bringing soil from Ganga ji, pond, well or cowshed and then worshiping them, then it is very beneficial. However, the mention of idols made of plaster of paris is not found in our scriptures. Gold idols can be worshipped.
Also Read- Monali Thakur Birthday: On Her 36th Birthday, Versatile Singer Reveals Bollywood Dirty Secrets