On 28th September 2021, A charismatic Indian socialist revolutionary Bhagat Singh was born. Bhagat Singh is regarded as one of the most prominent freedom fighters of India. Bhagat Singh Birthday special article bisects the life of the Indian revolutionary from his humble beginnings to his final martyrdom.
Humble Beginnings
Bhagat Singh was born on September 27, 1907, in Banga, Lyallpur district, which is now in Pakistan. His native village is Khatkar Kalan which is in Punjab, India. His father Kishan Singh, uncle Ajit and Swaran Singh were in jail at the time of his birth. He was imprisoned for protesting against the Colonization Bill enacted in 1906. His mother's name was Vidyavati. Bhagat Singh was born in an Arya-Samaji Sikh family. Bhagat Singh was a great admirer of Kartar Singh Sarabha and Lala Lajpat Rai.
One of his uncles, Sardar Ajit Singh founded the Indian Patriotic Association. A friend of his, Syed Haider Raza, supported him well and organized the farmers against the Chenab Canal Colony Bill. 22 cases were registered against Ajit Singh, due to which he was forced to flee to Iran. His family was the supporters of the Ghadar Party and for this reason, the feeling of patriotism was instilled in Bhagat Singh's heart since childhood.
Bhagat Singh did his studies till 5th in the village and after that his father Kishan Singh got him enrolled in Dayanand Anglo Vedic High School, Lahore. At a very young age, Bhagat Singh joined Mahatma Gandhi's non-cooperation movement and bravely challenged the British army.
Should Read- Sardar Udham Teaser Out: Vicky Kaushal Recreates India's Revolutionary Legend
A Revolutionary Was Born
The Jallianwala Bagh massacre on 13 April 1919 had a great psychological impact on the infant mind of Bhagat Singh. Seeing this inhuman act, his mind started thinking of getting the country free. Bhagat Singh along with Chandrashekhar Azad formed a revolutionary organization.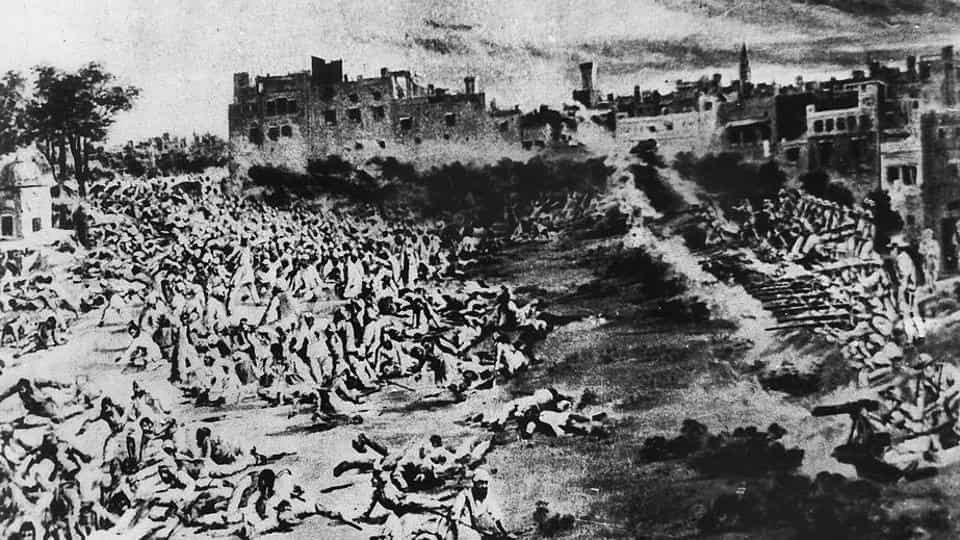 Martyrdom
Bhagat Singh, Sukhdev, and Rajguru were sentenced to death in the Lahore Conspiracy Case, and Batukeshwar Dutt was given life imprisonment. Bhagat Singh was executed by hanging along with Sukhdev and Rajguru at 7 pm on 23 March 1931. All three sacrificed their lives for the country laughing.
Political & Social Beliefs
Bhagat Singh was an atheist and socialist in adulthood. He had followers in India from among a political spectrum that included both communists and right-wing Hindu nationalists. Although many of Bhagat Singh's allies, as well as many national anti-colonial revolutionaries, were also involved in daring acts and were either executed or died violent deaths.
Also Read- Qismat 2 Box Office Collection Day 5: Ammy Virk & Sargun Mehta Starrer Passes Weekday Litmus Test