Atal Bihari Vajpayee was not just a great politician, but also a gifted orator and writer. He was the first non-Congress prime minister to be elected to the Lok Sabha nine times and the Rajya Sabha twice. Atal Bihari Vajpayee, who was born on December 25, 1924, in Gwalior, had a deep love for his home language, Hindi, and was the first person to deliver a statement in the language at the United Nations General Assembly (UNGA) as India's external affairs minister in 1977.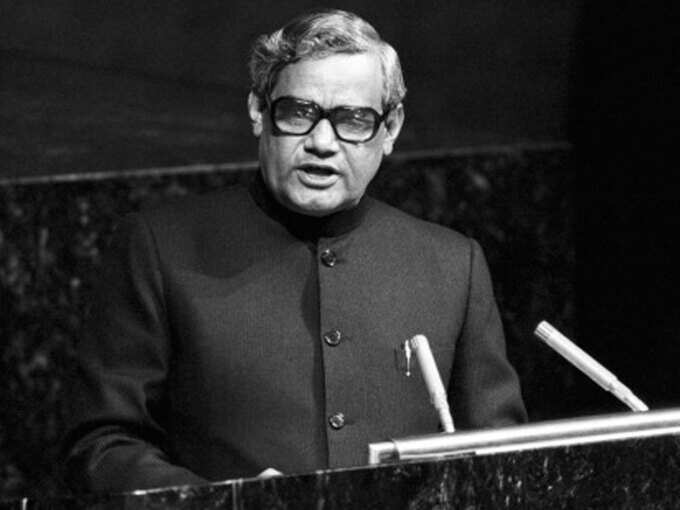 Atal Bihari Vajpayee 96th Birth Anniversary: The government had already named December 25 as Good Governance Day in honor of Atal Bihari Vajpayee's birthday. On the occasion of Atal Bihari Vajpayee 96th Birth Anniversary, let's take a look at some of the most famous Quotes & Slogans of Atal Bihar Vajpayee (PM of India 1998-2004).
Also Read- Merry Christmas 2021: Greetings, Quotes, Images, Messages To Celebrate The Birth Anniversary Of Jesus Christ - See Latest
Famous Quotes & Slogans Of Atal Bihari Vajpayee
If India is not a secular country, it is not India at all.
It is simple to win elections by shouting "garibi hatao," but words do not end poverty.
We are squandering our precious resources unnecessarily in wars...
If we must fight, we must fight unemployment, disease, poverty, and backwardness.
You can change your friends, but not your neighbours.
Quiet diplomacy outperforms public bluster every time.
I would desire for no resident of the state to feel isolated and powerless. The entire country is behind them.
India is an alive entity, not a piece of land.
Victory and defeat are inevitable parts of life that must be accepted with grace.
Hard labour does not result in exhaustion; rather, it results in satisfaction.
There will be no guns, but only brotherhood will be able to address the problems.
Also Read- UPBTE Time Table January 2022 Released, Check 1st, 3rd, 5th Semester Scheme Here, Hall Ticket Soon
The most famous quote by Atal Bihari Vajpayee still remains- "Sarkarein aayengi, jayengi; partiyan banengi bigadengi Magar ye desh rehna chaiye" (Governments will come and go; Parties will be formed, but this country should remain intact)