Top Gun Maverick is about to hit the theatres tomorrow, however, it has already been released in limited theatres across United States. From the limited viewership so far, Tom Cruise starter has generated a lot of good word-of-mouth. To know more about the knits & grits of the movie, read our Top Gun Maverick review here.
Movie- Top Gun: Maverick
Cast: Tom Cruise, Miles Teller, Jennifer Connelly, Jon Hamm, Glen Powell, Lewis Pullman, Ed Harris, & Val Kilmer
Director: Joseph Kosinski
Top Gun: Maverick Review
Story: Pete "maverick" Mitchell is older, more introspective, but no less a maverick in the military establishment, where he is still serving as a captain 36 years after we first encountered him in Tony Scott's Top Gun (1986), the California-set fighter pilot action film that made Tom Cruise a global celebrity. In this confidently thrilling, emotionally matured sequel, an out-and-out big-screen action experience, the establishment is still the American Navy, and the guy he has to take orders from is a stereotypically harsh and by-the-book admiral portrayed by Jon Hamm.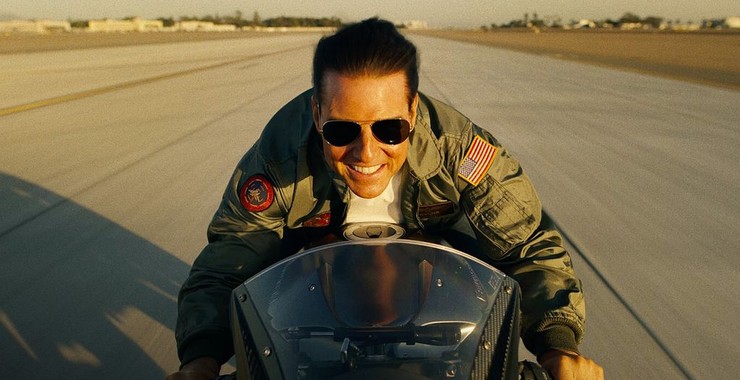 The homoerotic undertones of Pete and Tom 'Iceman' Kazansky's (Val Kilmer) friendship, which enthralled critics, fans, and Quentin Tarantino in equal measure, have been replaced with a testosterone-fueled brotherhood. Top Gun: Maverick coaches a bunch of elite superfighters, and one of them is a casual ace in a game of beach rugby that Maverick supervises as a team-building exercise.
Should Read- Stranger Things 4 Volume 1: OTT Release Date, Cast, Story, Episodes, Premiere Time, Platform & More
Characters: Cruise returns to Top Gun, the academy in coastal, sunny California that teaches a tiny, select group of fighter pilots, this time to prepare the crew for a high-risk mission to destroy an enemy outpost tucked perilously between two mountains. So, why is Maverick still serving as a captain? Simply because Tom Cruise enjoys flying, not just in coach—in other words, for this film to function, Tom Cruise must be in the pilot's seat.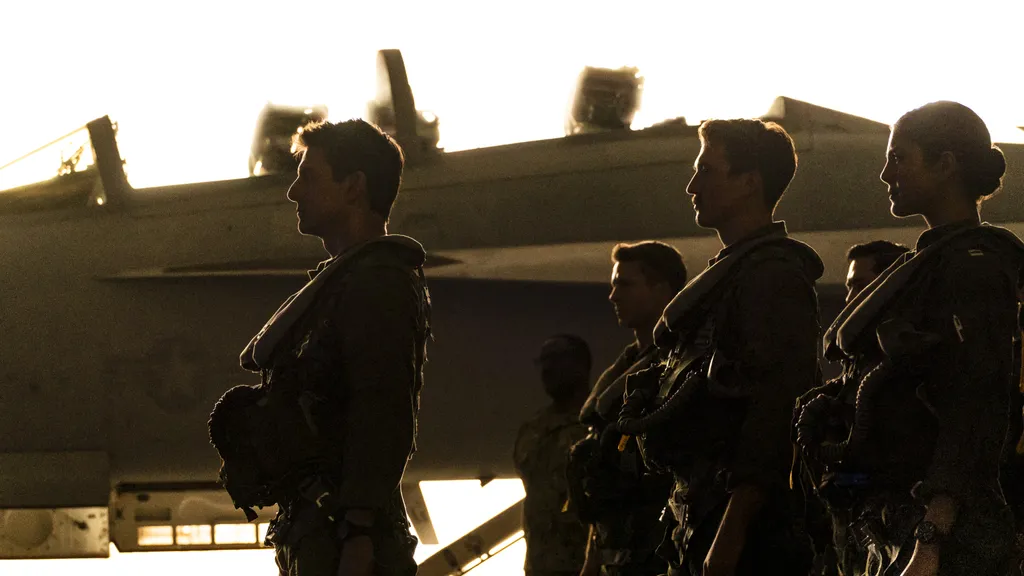 Even though the script—credited to seven writers, including Cruise's long-time collaborator Christopher McQuarry—has the right emotional moments at the right time and ensures there's a moment between the two that enriches Maverick's character graph by a margin or two, the economical script—credited to seven writers, including Cruise's long-time collaborator Christopher McQuarry—ensures there's a moment between the two that enriches Maverick's character graph by a margin Bradley 'Rooster' Bradshaw, son of Pete's old wingman whose life was lost in that rusty '80s mission, is played by Miles Teller.
Also Read- Dhaakad Box Office Collection Day 7: Kangana Ranaut Starrer Loses More Shows!
Writing: Thankfully, the writers avoid making ageist jokes, and Maverick's mellowness is only apparent in the way he thinks about courage and responsibility, not in the way he takes risks in the air. He tells the arrogant hotshots he's been assigned to coach after they fail a high-stakes training exercise to save their tears for the families of the wingmen they'll lose if they don't sharpen their killer instincts quickly enough.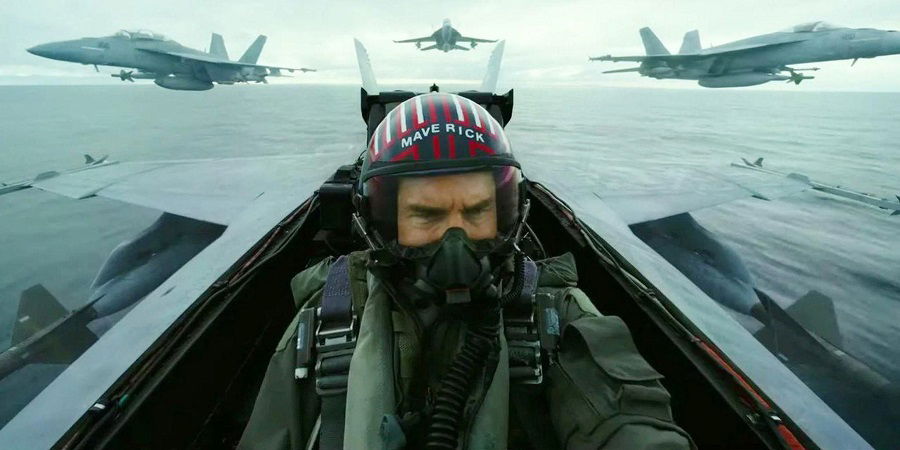 Direction: When Captain Pete takes charge of an experimental Navy fighter jet and strains to attain Mach 10 in defiance of the admiral (Ed Harris), who wants to shut the programme down, director Joseph Kosinski and his writers raise the ageist argument early on. When told to return to base, the flying hero clenches his teeth, considers the havoc that redirecting funds to drones will wreak on human pilots, and slams the plane into the ground. When Pete approaches the admiral, he yells, "The future is coming, and you're not in it."
Editing: The 137 minutes of the movie are spent proving Pete's right to be in it, espousing the age-old notion of courage as bucking the norm while trusting instinct and embracing one's vulnerability. It's an achievement that belongs to Top Gun: Maverick and its protagonist to be this mature about conveying male swagger while still maintaining its originality in a commercial film.
Cinematography: The credits for the special effects and visual effects that accompany the frantic surface-to-air missile combat stretch on forever. Claudio Miranda's cinematography has the high-voltage drive and sweep of a Hollywood action film.