The effect of the pomp of weddings across the country is being seen on Bollywood. Many celebs including Rajkumar Rao, Shraddha Arya have tied the knot this wedding season. At the same time, there are constant reports about the marriage of Vicky Kaushal and actress Katrina Kaif. However, neither the couple has given any official information about this nor their relatives have any official information about this marriage.
During a conversation with a website, Vicky Kaushal's cousin Dr. Upasana Vohra has claimed that at present both the actors are not getting married. During this, he clearly said that his brother Vicky Kaushal is not getting married to Katrina Kaif. The news going on in the media is just rumors. This statement of Vicky's sister has left people confused amidst the ongoing news about marriage.
Also Read- Atrangi Re Trailer: Sara Ali Khan, Dhanush & Akshay Kumar Trapped In A 'Magical' Love Triangle
According to Upasana, 'All the news coming out from the dates of the wedding to Vicky-Katrina wedding are just rumors being spread in the media. At present the marriage is not happening. She said that if something like this happens, she himself will inform about it. In Bollywood, many rumors keep on coming every day, which later prove to be just fake and nothing else.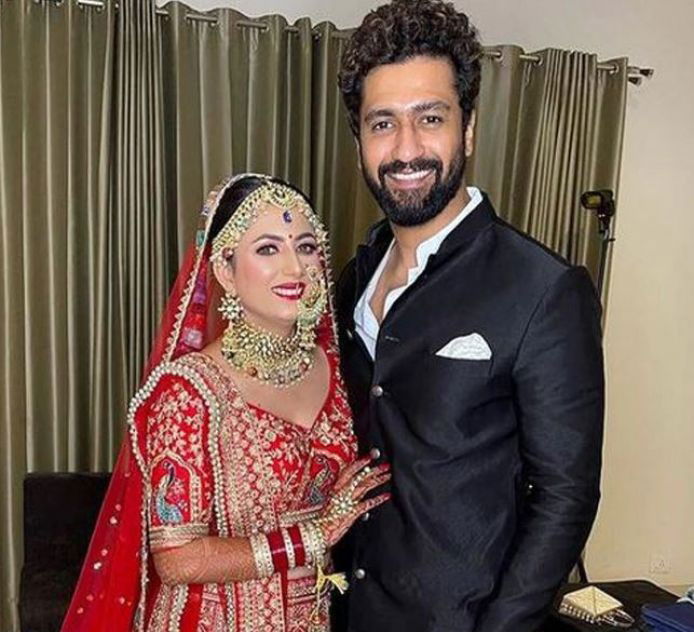 Vicky's sister Upasana Vohra told that recently she had a conversation with Vicky Kaushal about his marriage with Katrina Kaif. She said, "there is nothing like that. Rest I do not want to say anything more on this matter, but at the moment the marriage is not on cards. It is worth noting that in July this year, Dr. Upasana Vohra was married. During this, actor Vicky Kaushal, who arrived at the wedding, carried Upasana Vohra's doli on his shoulder along with his brother.