Shahrukh Khan... it is not just a name but a hallmark of the entertainment world. Shahrukh is such an artist of Bollywood who has achieved that position in life, due to which many people abroad today know India as Shahrukh's country.
Shahrukh is called the biggest superstar not only of Bollywood but of the world. If Shahrukh is present in Mumbai on the occasion of his birthday, then he definitely shakes hands with the fans on the terrace of Mannat. Shahrukh is celebrating his 56th birthday on 2nd November this year. There is no need to even tell how much the fans are crazy about him.
SRK Shined In Negative Avatar
King Khan not only achieved a great position in the industry himself but he also emerged as an inspiration for others. Seeing him, many people dreamed of becoming a hero in the industry and became successful. Shahrukh made his debut in Bollywood with Deewana.
After this, he became a part of many more romantic films. However, the most important thing about Shahrukh is that he felt free to play negative characters on screen and that too in such a way that the world became addicted to him. So let us tell you about the five negative characters of Shahrukh. Check out the list of Top Shah Rukh Khan negative characters that won hearts all over.
SRK As Villain Movies:
Baazigar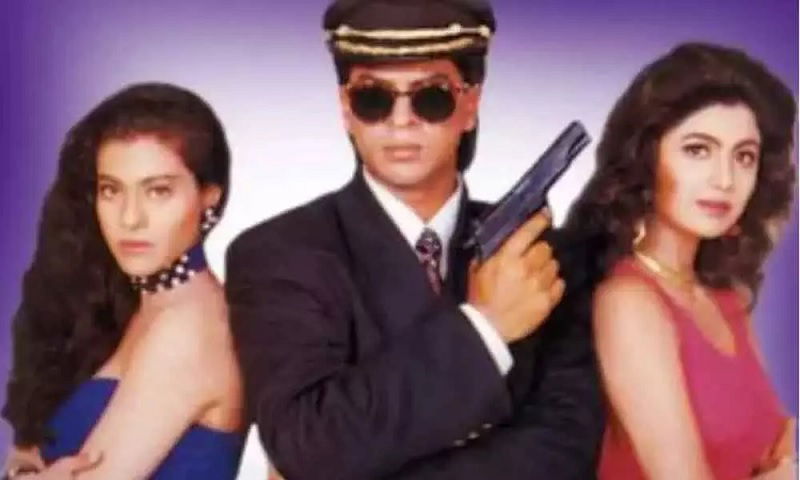 After Deewana in 1992, Shah Rukh worked in Abbas Mustan's film Baazigar in the same year. It was a huge risk as Shahrukh was in the role of anti-hero in this film. Most importantly, both the hero and the villain of the film were Shahrukh who killed Shilpa's character and fell in love with Kajol's character. The chemistry of Shahrukh and Kajol was also liked by the fans of this film itself. Shahrukh won everyone's heart with his performance in Baazigar.
Darr
Shah Rukh then played the role of a psycho lover in Yash Chopra's Darr. In the character of Rahul, Shahrukh had told that when a person falls madly in love with someone, he crosses any limit. King Khan's said dialogue - I love you Kakk Kiran ... is very famous even today. Sunny Deol was the hero in the film but Shahrukh overpowered him with his negative character.
Anjaam
In the year 1994, Shahrukh appeared in the film Anjaam with Madhuri. Shahrukh has worked with Madhuri in many romantic films but in this film, he was seen in the role of a villain. He played the role of a stalker and a mad lover who wants to get his love at any cost. With this film, Shahrukh had proved that he had an amazing talent. He also received the Filmfare Award for Best Actor in a Negative Character for this film.
Duplicate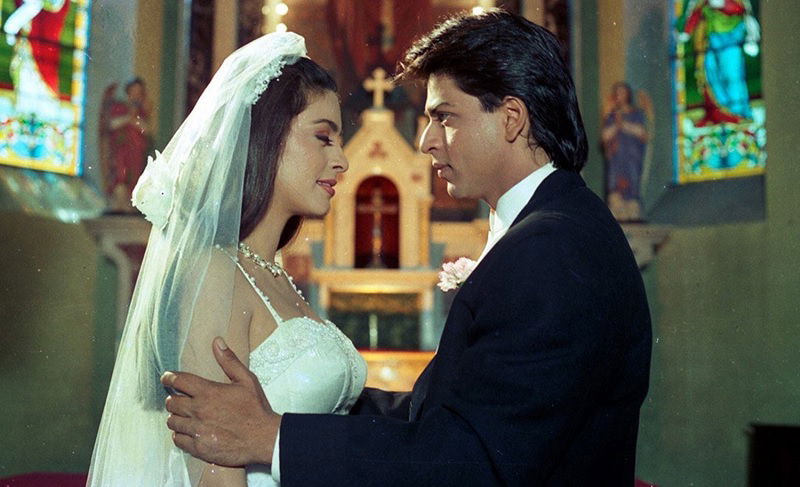 Shahrukh was seen in a double role for the first time in the film directed by Mahesh Bhatt. In this, he played a negative character. Shahrukh played the character of Manu Dada in the film which was liked by the fans. Although the film did not get much success on the screen, but Shahrukh managed to win peoples' hearts again.
Don
Shah Rukh played Don in the official remake of Amitabh Bachchan's film Don. While in the first film the don is already dead, in this film the character of the don remains alive for a long time. The film was a success and Shahrukh was well-liked in the role of Don.
Also Read- MX Player Upcoming Web Series list 2021: List Of Top MX Player Web Series - See Latest