Sidharth Malhotra and Kiara Advani's film 'Shershaah', released on Amazon Prime Video on August 12, is breaking records one after the other. The film, based on the life of Indo-Pak Kargil War hero martyr Captain Vikram Batra (Param Vir Chakra), has been given a lot of love by the people. Shershaah Viewership records have stunned everyone.
Love has grown so much that the film has become the number 1 rated Indian film on IMDb. The film has got a rating of 8.9 stars out of 10. Now the film has made another record.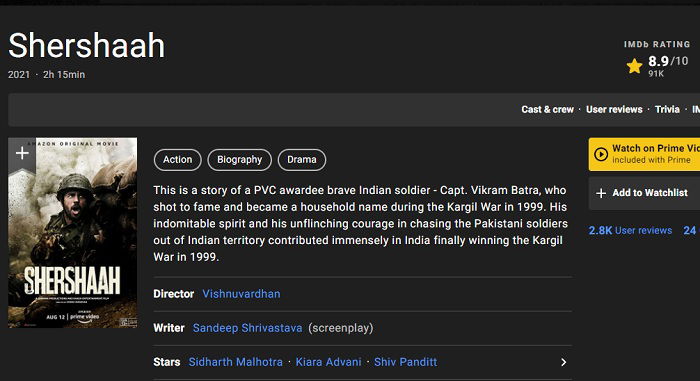 Shershaah has become the most watched movie on OTT platform Amazon Prime. That is, Shershaah has been seen the most times in all the films released on Amazon Prime Video so far. The film has been viewed in more than 4100 cities and over 210 countries of the country. Shershaah Viewership is really impressive.
Regarding this, Karan Johar said "Shershaah has always been close to our heart. I am proud to see the love and appreciation the film is getting. No Indian will forget the story of Captain Vikram Batra's courage. I am very happy with the acting of Siddharth and Kiara in the film and the direction of Vishnu"
Should Read- Jitendra Kumar Birthday Special: Top 5 Web Series Of Jitendra Kumar That You Shouldn't Miss
Talking about the film, the story of Shershaah is based on the bravery of Captain Vikram Batra (PVC), the hero of the Kargil war between Indo-Pak. In the film, Sidharth played the role of Captain Vikram Batra while Kiara played the role of Dimple Cheema.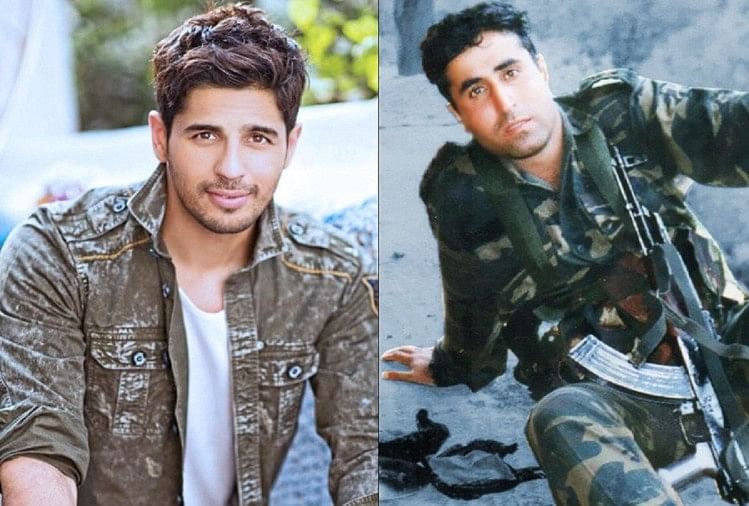 Both have brought life to the characters with their acting. The film has been given a lot of love by the audience. Had this film been released in theatres, it might have shattered many records.
By the way, if you have seen this film, then tell us your review by commenting and watch the trailer of the film here ...