A simple-looking boy from Delhi becomes the Badshah of Bollywood. This story is not of a film, it is real and that boy is none other than Shahrukh Khan. Shahrukh Khan, who rules Bollywood, not only rules the hearts of the people but also remains in the headlines. King Khan's fans want to know everything from his house to his watch. The journey from the streets of Chandni Chowk to Mannat in Mumbai was not an easy one for Shahrukh. Here check out Shah Rukh Khan's net worth 2021.
But today he is included in the list of highest-paid actors in Bollywood. Not only Bollywood, but Hollywood actors like Tom Cruise, Tom Hanks, and Adam Sandler have also beaten all the actors in terms of earning. Along with this, he is also the owner of the IPL team Kolkata Knight Riders. Know the full details of Shahrukh's earnings on the occasion of his 56th birthday.
Shah Rukh Khan Net Worth 2021
The net worth of Shahrukh Khan's entire career is Rs 5100 crore. According to a report, Shahrukh earns at least 12 crores every month. While the year-long earnings are more than Rs 240 crore.
According to the reports, Shahrukh earns 40-50 crores for every film while he charges 22 crores for the shooting of the advertisement.
Mannat Worth
Shahrukh's house 'Mannat' is known all over the world for its beauty. Even Shahrukh's fans do not forget to come outside his house and take photos. The cost of this house of Shahrukh is around 200 crores. While Shahrukh also has a house in Delhi. Apart from this, Shahrukh has also bought a villa in Dubai. This villa has 6 bedrooms.
Shah Rukh's Cars
If Shahrukh Khan has any hobby after watches, it is vehicles. Shahrukh has luxury vehicles like Bugatti Veyron, BMW 6 Series, Mitsubishi Pajero, BMW 7 Series Car, Audi A6, Land Cruiser, Rolls Royce.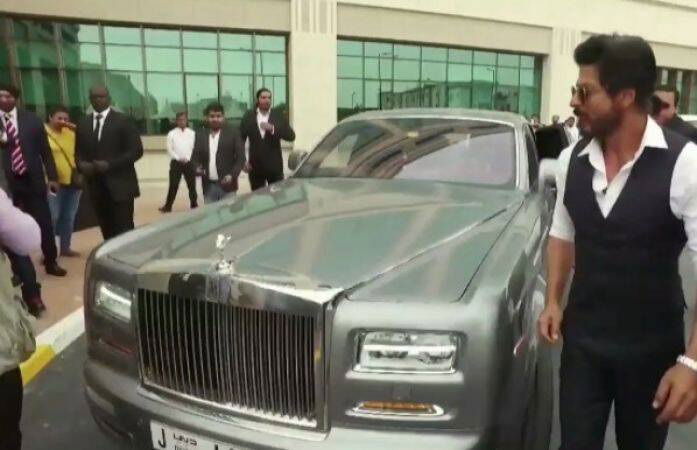 Also Read- Shah Rukh Khan Birthday: Some Unknown Facts About SRK's Career Revealed