Salaam Venky is an emotional drama mother-son duo film directed by Revathy starring Kajol, Vishal Jethwa, and Rajiv Khandelwal in pivotal roles. It's a story of a person who is suffering from Duchenne Muscular Dystrophy wanting to die with dignity through a process of Euthanasia.
The film on the screens made a slow start in its first week and was expected to gain more on its first weekend, however it hardly found any audience at the ticket window.
Here read the detailed Salaam Venky box office collection day 4 below:
Salaam Venky Box Office Collection Report- Loopholes
The film is based on a book namely, 'The Last Hurrah' by Shrikant Murthy, which is a story of a man's right to die. But, in India euthanasia is illegal and even could result in a long courtroom battle.
Sammeer Arora's adapted story additional screenplay by Kausar Munir raises the main issue in the film. The screenplay by Sammeer Arora is plain boring in the first half, however, the writing gets better in its second half.
Having said that, the film still fails to gain audiences due to certain loose ends.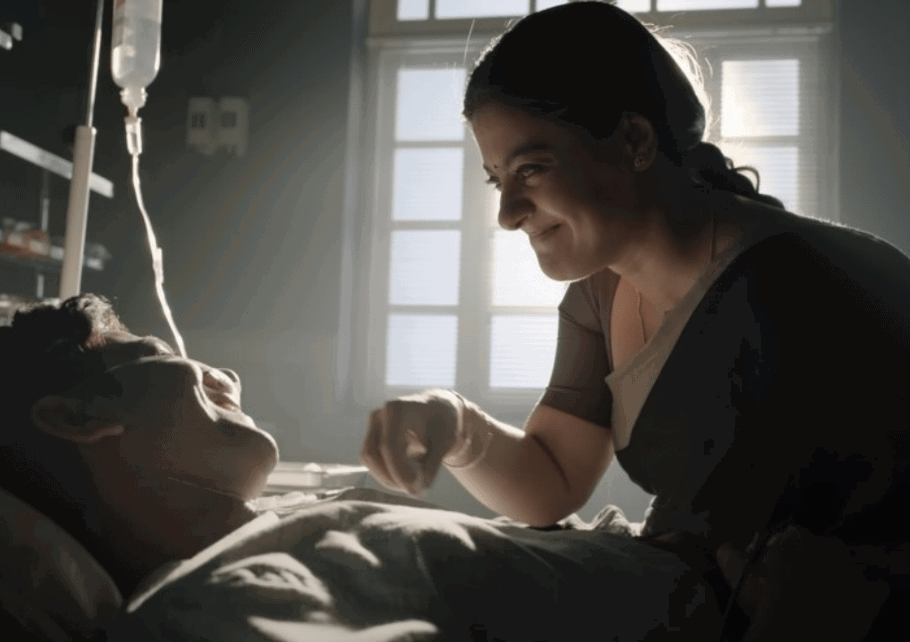 The direction of Revathy is average, she handled some of the scenes well like Venky's breakdown. Sujata played by Kajol wakes up her child in the middle of the night. A few courtroom scenes are also arresting.
But, on the flip side, the story doesn't move in the first half and Venky's joke about his death becomes repetitive. Even, the moviegoers start walking out of the cinema halls as the intermission is unexciting.
Must Read:Salaam Venky Box Office Collection Day 3: Kajol's New Release Struggles To Find Any Audience
Salaam Venky Box Office Collection- Day 4 & Occupancy Rate Report
The film's review is good, despite having it the film had a poor first day. It collected less than Rs 1 Crores at the theatres.
As per the reports on its 1st weekend, the crucial Monday, day 4 may not bring any miraculous surprise to the filmmakers. It is estimated to earn around Rs 0.60 Crores on Monday with an occupancy rate of 5% for morning shows.
The lack of excitement and awareness around the movie would heavily affect its prospects at the box office.
Also, Read: CAT Review: Witness Randeep Hooda's Captivating Performance In A Gritty Tale Of Punjab's Drug Problem