Saina is an upcoming Indian Hindi-language biographical sports-film directed by Amole Gupte and produced by Bhushan Kumar, Krishan Kumar, Sujay Jairaj, and Rashesh Shah under the banner of T-Series and Front Foot Pictures.
The film is based on the life of Badminton player Saina Nehwal. It stars Parineeti Chopra who will play the titular role as Saina Nehwal. Saina is scheduled to be released on 26th March 2021.
Given below is Saina movie review that focuses on the key points that bind this movie together. Saina movie review will provide you with a brief overview of what you should expect while going into the movie. This Saina movie review will focus on three key factors- Plot, Performances, and Screenplay.
Saina Movie Review-
Plot: As the title suggests, the storyline of the movie is based around the life of famous Indian Badminton player Saina Nehwal, so the movie shows her struggles, weakness, moments of break down and achievements. The movie also pays tribute to the people who immensely contribute to her resilience and unbreakable spirit.
Without spoiling too much, we can say that story is very engaging and a must-watch for those who aspire to make a name for themselves in the field of sports. Moreover, Saina also gives you an adequate dose of women empowerment.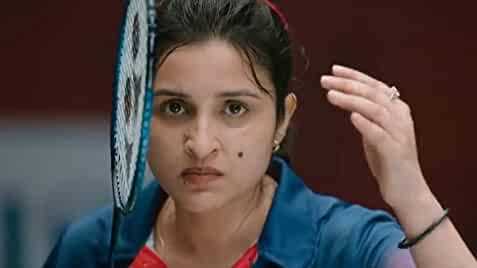 Performances: Film Director Amole Gupte has done excellent work with the actors. Nisha Kaur, who played Saina's childhood, also played the role of badminton star up to the desired mark. At the same time, for actress Parineeti Chopra, Saina's role play was quite challenging because she does not come from any sports background, but she worked hard for 'Saina' which is seen in the film.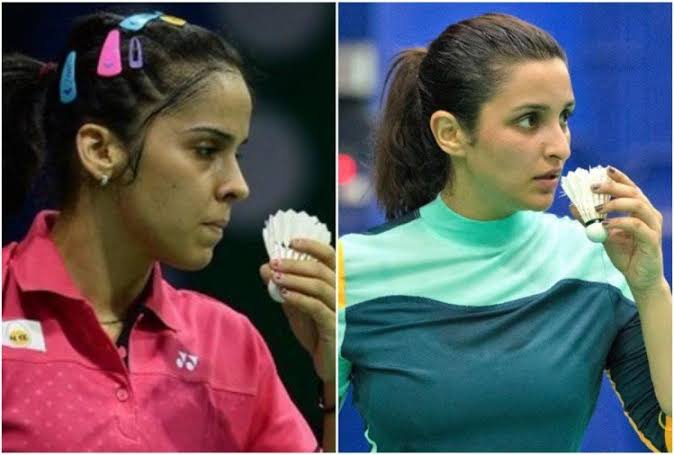 In a short time, Parineeti has worked on everything, from body language to showing player's emotions. In short, we can say that Amole Gupte understood his actors' skills very well he has made an optimal utilization of that talent.
Should Read- Bollywood veteran Sanjay Dutt participates in vaccination drive, takes 1st shot
Screenplay: The screenplay of the movie is a little bit lackluster because at certain points scenes become overstretched, however, Saina is not a slow movie. As far as the tennis matches and training montages are concerned, they are shot very well.
In comparison with other big sports-drama movies like Bhaag Milkha Bhag, MS Dhoni, and Mary Kom, Saina would definitely fall in the last place. Saina still fairs a lot better than movies like 'Azhar'.
Watch Trailer-
Conclusion: In the film, Saina is portrayed as a straightforward girl. Whose parents always support her, have a loving sister, are good friends, and always have a supportive husband. Amol Gupte has tried his best to do justice to the character of India's pride- Saina Nehwal. The film will serve to inspire the youth, although in some places the film could have been made better.
Also Read- Aamir Khan tests positive for COVID-19, Laal Singh Chaddha star puts himself in self-quarantine