Raj Kundra Arrested: Shilpa Shetty's husband and businessman Raj Kundra was arrested by the Mumbai Crime Branch late on Monday night. He is accused of making porn movies in India and uploading them from abroad. Let us inform you that in February 2021, a complaint was filed against Raj Kundra. Actress Sherlyn Chopra had recorded a statement against him.
Shilpa and Raj Are Getting Trolled
Since then, the police had raided many different places. A dozen people including Raj Kundra have been arrested in this case. After Raj's arrest, his wife Shilpa Shetty is also trending on social media. Although users are trolling both a lot. Some are surprised to know that Raj has been arrested for making porn films.
Mumbai Crime Branch says that an app named Hotshot was created. It was only on this application that pornographic films were released. A fixed amount had to be paid for the subscription to this app.
Raj Kundra has been a man surrounded by controversies. Even before the porn case, Raj Kundra has been in controversies ranging from fraud to betting. Now some objectionable tweets of Raj Kundra are going viral. In these tweets, Raj has written some such things which people do not like.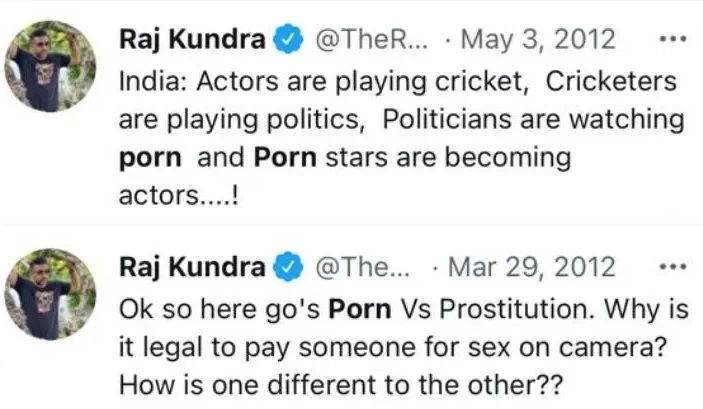 Should Read- Raj Kundra Arrested: Shilpa Shetty's Husband Found Guilty Of Creating & Broadcasting Obscene Content
Also Read- COVID-19 India: Nation Registers Lowest Surge Of Fresh Infections In Last 4 Months