On 12 December 2022, Shah Rukh Khan on his Twitter account shared the announcement of the 'Besharam Rang' song counted as the first revealed song by the Pathaan movie. The song has taken the internet by storm and in just 5 days it crossed 100 million views on social media platforms.
The buzz around Twitter and other social media platforms for this song is not actually for the right reason as the song has caused controversy with Deepika Padukone in the eye of the storm. Let's get into the Pathaan song controversy with more depth.
'Besharam Rang' Pathaan movie song holds a catchy tune, and the voice of Shilpa Rao is quite enchanting and suits them perfectly with Vishal and Shekhar's music. Both Deepika Padukone and Shahrukh Khan look glamorous. Deepika looks hot and sizzling with her dance moves, while Shahrukh Khan looks dashing in his six packs body transformation.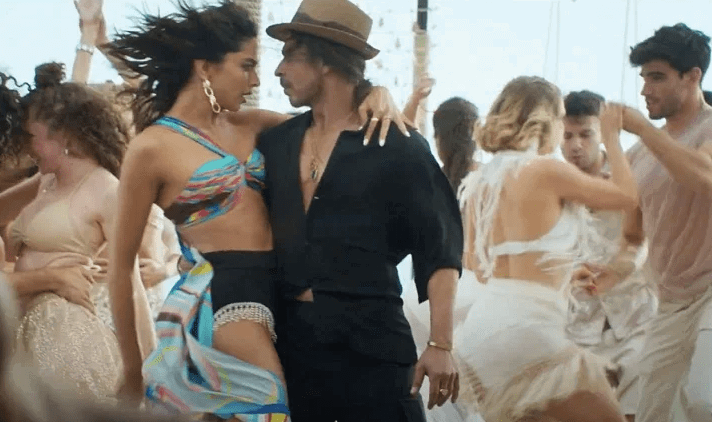 Read This: Bollywood Spy Universe: Hrithik Roshan to join Shah Rukh Khan & Salman Khan In Spy Universe After War 2
What we know?
From Twitter and other media reports, Pathaan controversy starts with the choice of clothes used for Deepika Padukone specifically trolled for its saffron-colored bikini. The social media platforms buzzing around with the use of saffron-colored bikini hurt the religious sentiments of some religious and political groups in the film.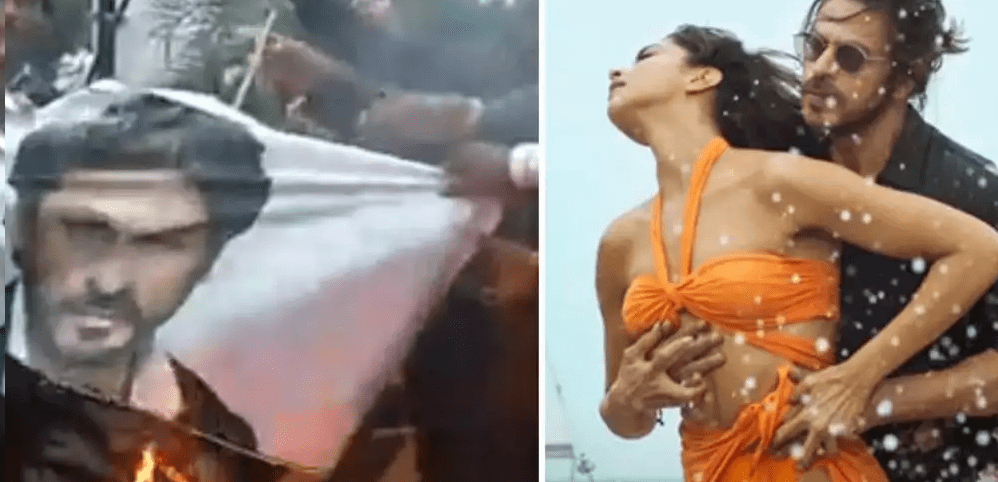 Even they made statements such as saffron colored bikini used as 'Besharam Rang' in the song, which means 'Shameless Colour' became a point for calling out it boycott reason for these people.
Due to the Pathaan controversy, there have been calls to get the song banned from the movie Pathan. An advocate has even filed a written complaint with the Information & Broadcasting Ministry for the same.
This song is strongly opposed on social media and Boycott Pathan is trending. This song is being discussed everywhere. From political leaders to Hindu organizations, everyone is opposing this song.
Final Verdict
Though holding controversies and boycott movements on Twitter and Facebook, with the 'Besharam Rang' song the movie had generated much hype before its theatrical release.
There have been several fans who have come out in support of the movie and called this an unnecessary and useless blame game.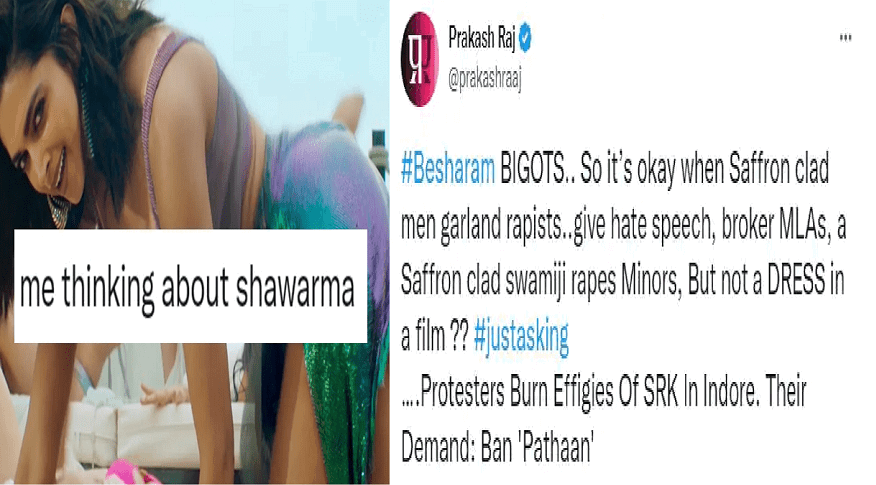 The memes have helped lower the temperature and make light of the Pathaan controversy The fans of both actors loved it and stormed down the internet after seeing their electrifying chemistry on screen.
Even, Deepika Padukone created history for India as the Pathaan star in first ever Indian to unveil the FIFA World Cup Trophy. Slamming down the protestors with her attitude and grace holding the trophy in her hands.