Shahrukh starrer Pathaan has set up a benchmark at the Box Office crossing over Avatar 2 first-day collection. The film has registered to be the biggest-ever opening for a Bollywood movie in India and worldwide. Here are the details on Pathaan Box Office Collection Day 1,2,3 below:
Pathaan Box Office Collection: About the Film
Shahrukh Khan and Deepika Padukone starrer full-fledged action film Pathaan is fast, furious, and all about missions to bring up the last superstar of our generation back on screen. Waiting for 4 years for this film, Pathaan is a worth watching movie and maintained the hype created by makers and SRK's fans.
The best part of the film is that it wastes nobody's time in introducing the man to us in his full glory 'Zinda Hai' as the trailer showcases.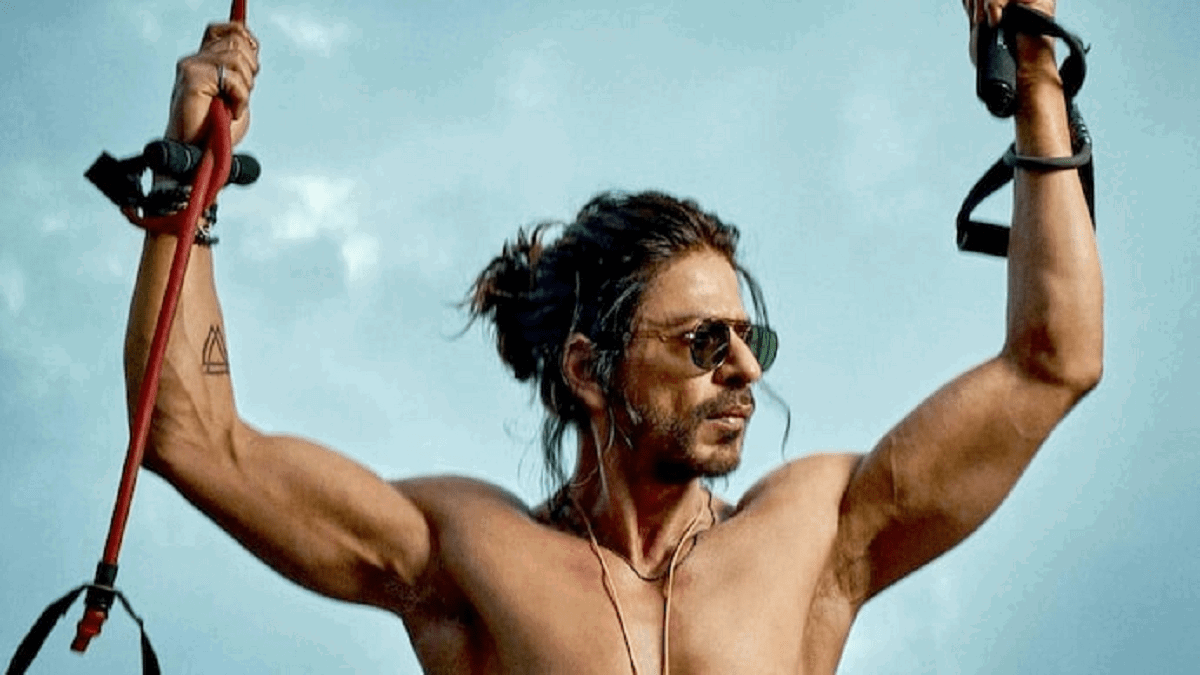 Pathaan has too much in store which doesn't let you complain about its story and logic in that story. From Deepika's outfits, and actions to John's chiseled muscles to Shah Rukh Khan six pack abs give you drool-worthy scenes to watch on the screens.
Also Read: Shaakuntalam Movie: Release Date, Star Cast, About the Film, Makers, Budget, Trailer & More
Pathaan Box Office Collection: Budget
Pathaan movie release date is Jan 25, 2023. Pathan movie is a foreseen Bollywood action-drama movie by Siddharth Anand to be released in 2023.
Aditya Chopra is producing the movie under the brand Yash Raj Films, owned by Chopra in the end. The high-octane spy thriller has been made on a budget of 250 Crores.
Pathaan Box Office Collection: Hit or Flop
Under the YRF banner, Pathaan has made the biggest opening day in the history of Hindi cinema worldwide gross. Due to the national holiday on 26th January, Republic Day, the film has made it one step ahead to collect more than the opening day.
As the media reports suggest, without any doubt the film is Hit the box office since its opening day.
Pathaan Box Office Collection: Public Reaction
Visuals from some cinema halls have revealed that there is a lot of enthusiasm among the fans watching Shahrukh Khan on the screen.
Most of the fans are appreciating the action sequences between Shahrukh Khan and John Abraham.
Not only in India, but Pathaan has also been appreciated overseas as well. The trailer of the film has been projected on the grand Burj Khalifa in Dubai.
Pathaan Box Office Collection: Day Wise Report
Day
India Net Collection
Day 1 [1st Wednesday]
₹ 57 Cr
Day 2 [1st Thursday]
₹ 70.5 Cr
Day 3 [1st Friday]
₹ 30.00 Cr (may earn)
Total
₹ 157.50 Cr
'Pathaan' earned an estimated Rs 56 crore nett at the Indian box office on Wednesday. SRK's 2014 film 'Happy New Year' held the record for 9 years by earning a total of Rs 36.31 crore on its first day.
The other films on the list of highest SRK opening day collections include 'Chennai Express' which earned Rs 30.48 crore, 'Dilwale' which earned Rs 20.37 crore, and 'Raees' which earned Rs 20.29 crore.