Mouni Roy and Suraj Nambiar have married. The first few photos from their wedding has surfaced. Both went through seven rounds of Malayali and Bengali traditions in Goa. Mouni and Suraj's wedding was attended by only family and close friends. Mouni looks stunning in her traditional sari. Mouni Roy's Latest Wedding Pics are given below.
Mouni Ro Latest Wedding Pics
Mouni and Suraj's wedding photos went viral almost immediately after they were released. Fans are wishing them the best in their future endeavours. This is Mauni Roy and Suraj's South Indian wedding. Suraj is a South Indian, therefore the couple marries according to Malayali and Bengali traditions.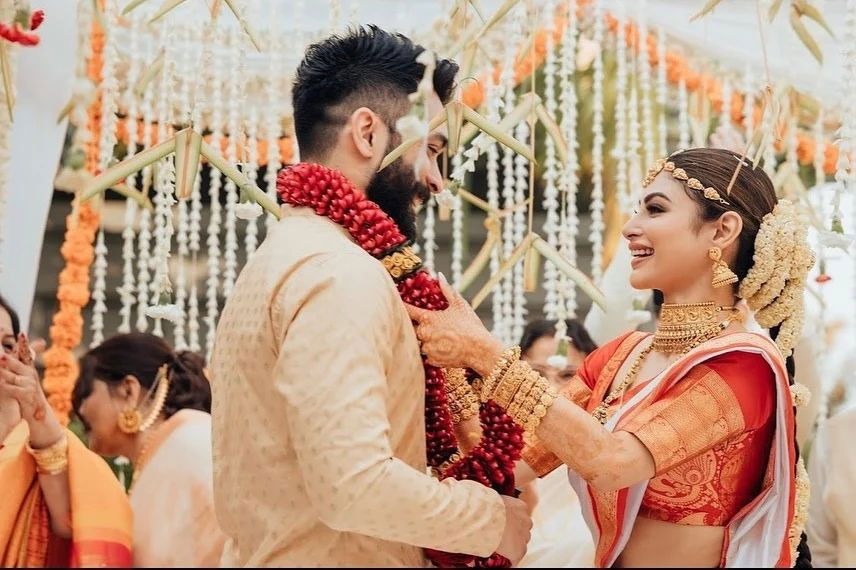 Should Read- Delhi COVID-19 DDMA Meeting Jan 27: Weekend Curfew, What's Open, What's Not & More
Mauni looked stunning even in a modest dress for her wedding. She hasn't even applied much makeup. Suraj is dressed in a golden kurta, while Mouni has completed her bridal outfit with gold jewellery.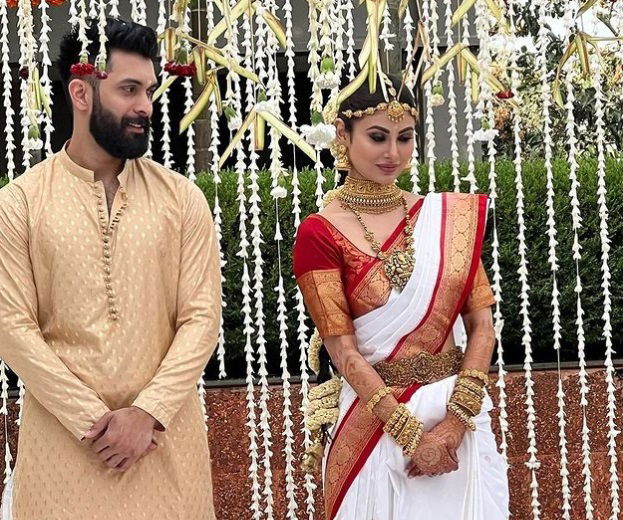 Mouni Roy's mehndi and turmeric ceremony took place yesterday. Meanwhile, the actress has shared a beautiful selfie of herself and her future husband Suraj Nambiar with followers. The bride and groom appear to be overjoyed in this photograph.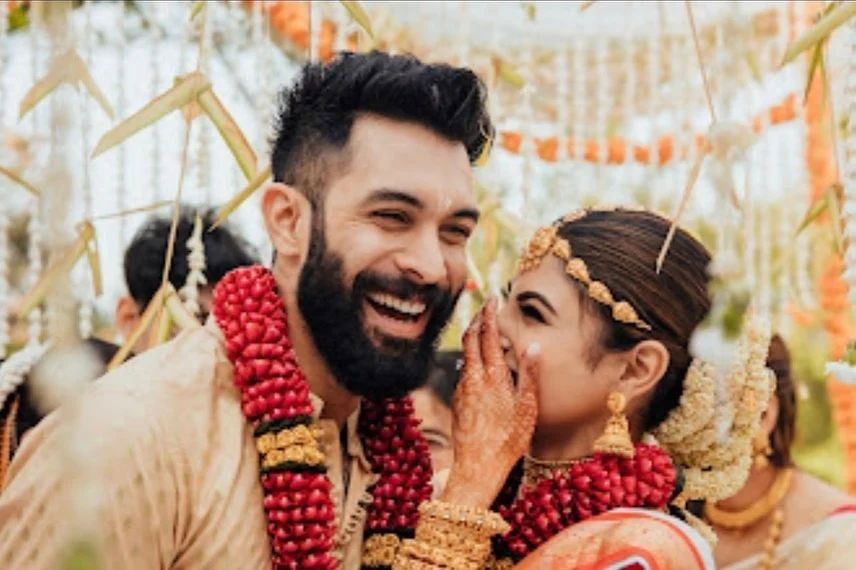 Also Read- Pushpa Hindi Day 41 Box Office Collection: Allu Arjun & Sukumar Led Blockbuster Still Raking Serious Numbers
While Mouni is a well-known personality in the sector, Suraj is a typical investment banker. Mouni Roy flew to Goa on Monday and was sighted at the Mumbai airport. According to sources, due to the rising number of Corona instances, just 100 people were involved in Mouni and Suraj's wedding.