ZEE5 has launched a film 'India Lockdown', directed by Madhur Bhandarkar which is set in the backdrop of the pandemic and the subsequent lockdown in India. The is streaming today on the OTT platform ZEE5 original cinema.
The filmmaker did make an earnest attempt to recreate the horrors that everyone felt in different ways with the onset of the pandemic with four parallel stories detailing varied aspects of human emotions and dilemmas.
India Lockdown Movie Review: Script Analysis
Madhur Bhandarkar picked up the diverse elements that narrate the takes with minute details. Mr. Rao, played by Prakash Belawadi who is a well-to-do man taking all the precautions seriously, suddenly fires his maid and starts doing all the chores for himself.
He also suffered other problems, that were seen during the lockdown, like long queues outside grocery stores, mandatory health checks, home quarantine, and reluctance to wear masks.
Prateik Babbar's performance as a migrant worker stood out. Madhav (Pratiek) along with his wife Phoolmati (Sai Tamhankar) faces the most gruesome challenges when the lockdown was enforced.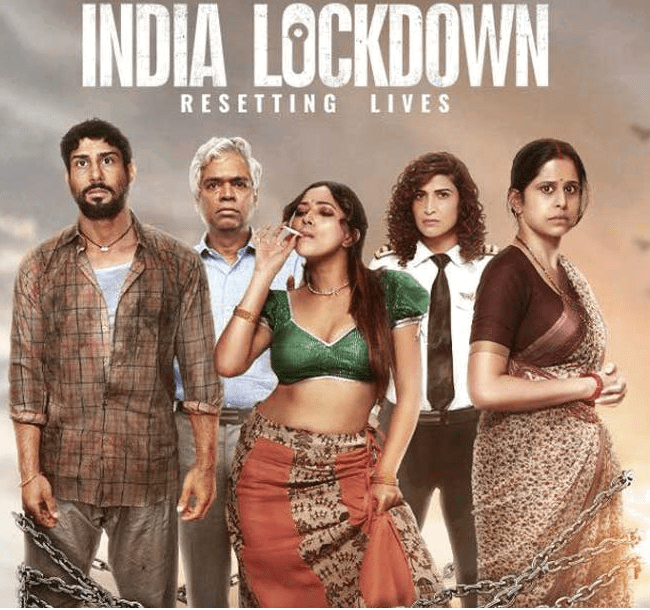 The makers also included problems faced by young couples getting restless and not being able to go out on dates. Commercial pilot Aahana Kumra who is stuck in her apartment due to the lockdown turned into a home chef and began trying new recipes every day.
Shweta Basu Prasad played the character of a prostitute in Mumbai's Kamathipura was a mix of joy and sorrow. Even though they couldn't do their job that involved physical touch, they find ways to crack a joke at each other and stay happy in difficult times.
Bhandarkar focused on everyone's story to tell and showcase how the pandemic and the ensuing lockdown affected different strata of society.
India Lockdown Movie Review: Star Performances
In the movies, the real heroism of it is the casting and nuanced performances of every actor.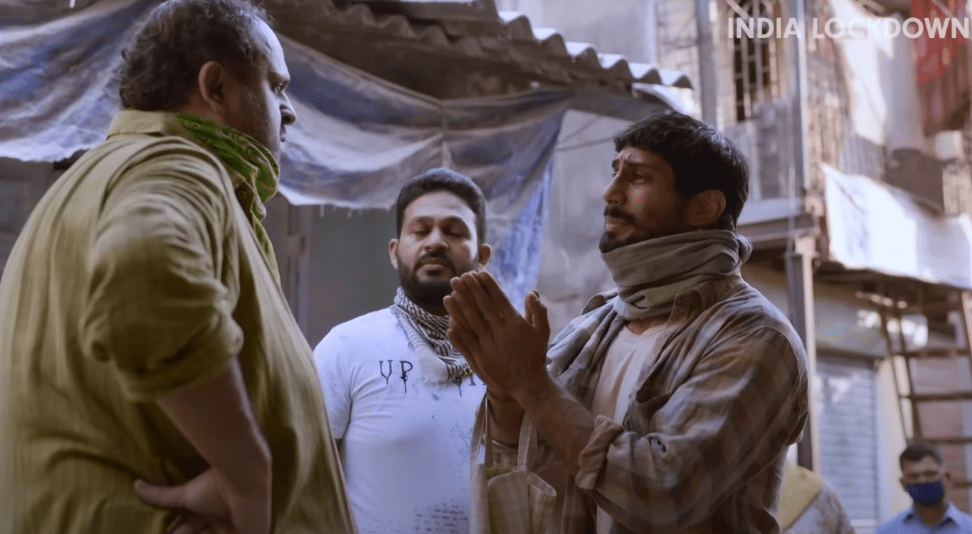 Prateik's performance as a migrant worker stood out the most. Shweta Basu Tripathi played her role quite convincingly. Her body language, mannerisms, accent, and everything is just on point but some scenes and dialogues are cringe and uncomfortable to watch.
Must See: Movies Releasing This Christmas 2022- Cirkus, Glass Onion: A Knives Out Mystery & More
India Lockdown Movie Review: Final Verdict
Madhur Bhandarkar did capture the essence of these human stories which is the most relatable aspect of the film. There are some scenes that managed to evoke emotions, especially about migrant workers and sex workers. Though, the worst part is the lack of a compelling background score and a few cringy, dialogues and scenes. The movie is streaming on ZEE5 original movies.