Every since social media has has grown exponentialy in the country, people have begun discussing topics which were a no go zone in our educational institutions & public spheres. We proud oursevles of being a liberal democracy & taking criticism on our own culture & norms.
'Lately a lot of Hinduphobic movies in bollywood have been exposed for spreading Anti-Hindu propaganda in the disguise of freedom of expression. Using the 'Right To Freedom Of Speech & Expression' given in Article 19(1)(a) of Indian Constitution, we will try to bisect Bollywood's role in spreading Anti-Hindu propaganda & making Hinduphobic movies. Here is a list of some Hinduphobic movies in Bollywood & web series with explanation regarding thier Hinduphobic content.
Shaurya Movie (2008)
The movie is in the context of the Kashmir conflict in Jammu and Kashmir, the film revolves around the court-martial of an Indian Army officer for shooting dead his superior officer. During the court-martial, the circumstances leading up to the murder are gradually revealed & a soft anti-hindu propaganda is inserted in this storyline.
In the movie it is shown that Major Virendra Singh Rathore (Raj Rif) shoots a Kashmiri kid brutually & Captain Javed Khan's moral compass clicks, then he shoots his own commanding officer. Now, up until this point, one would say, it shows the Captain Javed Khan represents the moral compass of the entire Indian Army, whereas Major Rathore represents some of the rotton apples in the basket that are needed to be eradicated.
But here's the catch, it is shown that Major Rathore didn't kill the Kashmiri Kid because he was aiding terrorists, instead the kid was killed by him because Rathore balantly hated muslims & he believed in Hindu-supremacy. This anti-hindu propaganda did not just stop there, but it went on further, the commanding officer of both Captain Javed Khan & Major Rathore, Brigadier Pratap Singh was also anti-muslim & he talked about holocaust of Muslims, it was shown that high-rankingn Indian Army Officers are themselves involved in these kind of activites, again creating a Hindutva narrative to defame Hindus & this time, the target was Indian Army as well.
Ghoul- Web Series (2018)
Initially promoted as horror-thriller series, this movie took no time in serving Anti-Hinduphobic propaganda & enraging Hindutva fear in the minds of muslims & other religous minorites. It is shown in series that Muslims have been forced to become second class citizens in the country & they are being subjected to torture, forced conversions & holocaust.
Again it was shown that Indian Army plays a huge role in eradicating muslims from the country. Reality is completely different. It was the Indian Army that gave proper Islamic funeral to KIA Pak soldiers in 1999 Kargil War. Infact, Pakistani soldiers even refused to take the bodies of thier own soldiers. This web series played a huge role in spreading anti-hindu propaganda & it also surpassed previous levels set by Hinduphobic movies in Bollywood.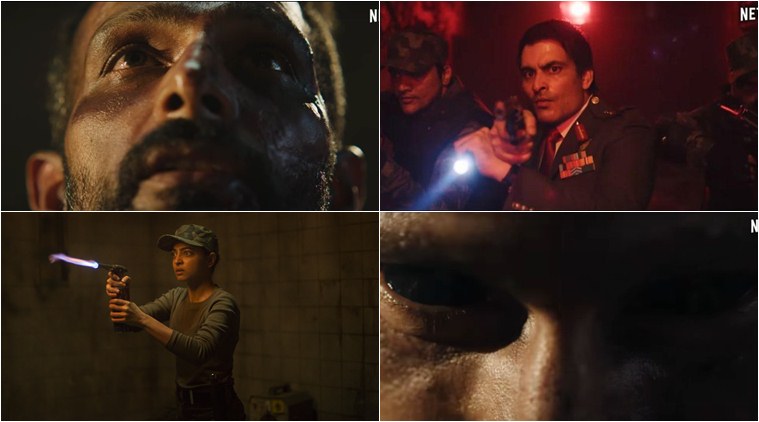 Leila (2019)
Another poor attempt at promoting Hinduphobia & Anti-Hindu propaganda at the international level. Again, this web series turns India into a Hindu theocratic country. It is shown that India is being controlled by anti-muslim forces that promote racial & communal segregation, whereas in actual, its is impossible for someone to change Indian Constitution & meddle with its secular principles.
On the top of that, this web series was promoted in such a manner so that it could reach international audiences & create a worldwide Hinduphobic narrative. The series recieved negative reviews & ratings and it turned to be a disaster just like Ghoul.
Also Read- Remembering Sidharth Shukla: Key Moments In The TV Star's Illustrious Career & Life
Tandav (2021)
Another web series that disguised itself as a politcal-thriller content, slowly panders into Anti-Hindu narrative targetting the very fabric of Indian culture. This series not only demonizes Hindus but at the same time, leaves no chance of mocking Hindu gods & religious figures.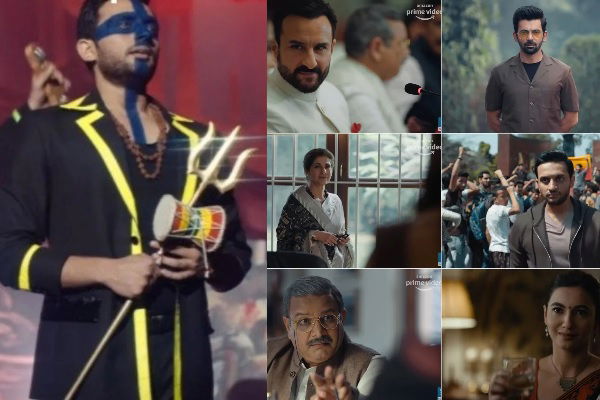 Bollywood & Indian showbiz industry is full of such Hinduphobic movies & other content, even there are certains movies that add a little falvour of it to promote hatred against Indian culture. Movies like Main Hoon Na, Haider (2014), Bajrangi Bhaijaan (2015), Marjavaan (2021), Toofaan (2021) & many more try to demonise the Sanatan Dharma & Indian culture.