CAT is a riveting thriller that soars on the strength of Randeep Hooda's strong performance. The web series is an intense drama with interesting plot twists. The series is all about Punjab's drug dealing having a familiar storyline, but it is also unique in its own tale and refreshing. Here you can read the detailed CAT review further.
CAT Review: Plot of the series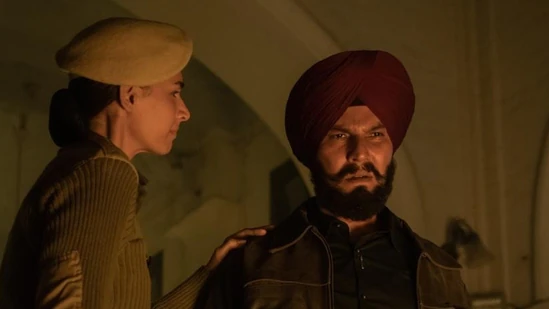 CAT showcases the tale of a former police informant, Gurnam Singh played by Randeep Hooda, who is actually forced to become an informant to save his younger brother's life. After becoming the informant his own past comes back to haunt him again and again.
The tale of this series is divided into 8 episodes. The first 4 episodes start with a powerful note and dive straight into the world of Punjab divided into two timelines the 1980s and 2000s. The series picks up the pace from its fourth episode that will keep the audiences hooked till the end.
Must See: Faadu- A Love Story Review: SonyLiv Brought To You A Stumbling Misfire Love Story
The climax part of the series which 5th-8th episode is gritty and unpredictable in its own way. The series becomes much more interesting in its second half and dives into the deeper characters. Each character in the series showcased their own journey and not dragging the plot too much. The unpredictability in its second half has a mind-blowing climax that is worth watching.
CAT Review: Performances of the star cast
As per CAT review, the casting of the series deserves praise as all the actors fit perfectly into their own characters. Randeep Hooda as Gurnam Singh shines throughout the series that shows the transition from an innocent man to a well-trained informant.
Whereas Hasleen Kaur as Babita brings out her character on the screen effortlessly with innocence. Suvinder Vicky as Sehtaab Singh in every scene willingness to do anything for power showed perfectly through Suvinder's subtle acting.
CAT Review: Final Verdict
If considering, the CAT review, the main USP of this show is how it understands its setting and screams Punjab in every frame, flashback, and gunshot. The people and its land have been showcasing so well, even the choice to keep the dialogue largely in Punjab makes it more believable to the audience.
On the whole, CAT is a riveting thriller that soars on the strength of solid performances by Randeep Hooda and the rest of the cast. So, if intense dramas with interesting plot twists pique your interest, you can also give this one a shot.