Ajay Devgn's fronted 'Bhuj: The Pride of India' is now available for streaming on Disney+Hotsar. The fans of this film were eagerly waiting and now finally the film has been released. If you are also planning to watch the film, then first read Bhuj: The Pride of India movie review.
Bhuj: The Pride of India Movie Review:
Story
On December 8, the PAF (Pakistan Air Force drops 12 bombs at the IAF (Indian Air Force) airstrip of Bhuj, Gujarat. The IAF expects the Border Security Force (BSF) to repair & rebuild the destroyed portions of the airstrip but they are both running out of time & labor. During this, mostly women from 300 villages come forward to accomplish the task. Abhishek Dudhaiya, director in Bhuj-The Pride of India, recounts the story of unsung warriors and their incredible bravery, which is worth telling.
Screenplay
As written in the disclaimer of the film, the film is loosely based on true events & many parts are fictional. There are cameos of many characters in the first half in which bravery is showcased. PAF airstrike on Bhuj airbase in shown.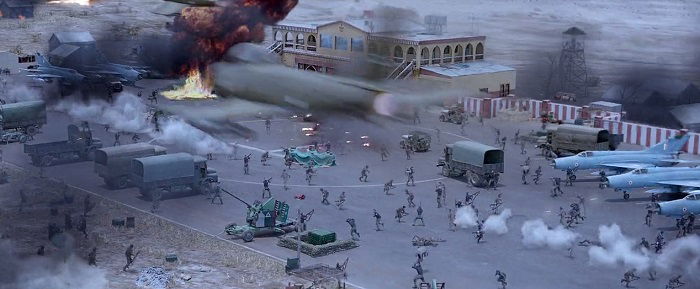 The film becomes more interesting in the second part. The film will keep you hooked the entire time. The action, although over the top. There are many aerial dog fights that are copied from many Hollywood films like Behind Enemy Lines (2001) & Top Gun.
Background Score
The sound and visuals of the film are what you deserve on the big screen. The work of VFX is good and listening to the sound that is there, you will feel that you are really on the battlefield.
Should Read- 50 Best Web Series on Amazon Prime: List of best Amazon Prime web series you shouldn't miss
Acting
Ajay Devgn is so perfect in his character that it seems as if no one else could have done played this role except for him. Sanjay Dutt, Sonakshi Sinha, Sharad Kelkar and Ammy Virk have also done a good job. Navni Parihar looks perfect in the role of former Prime Minister- Indira Gandhi.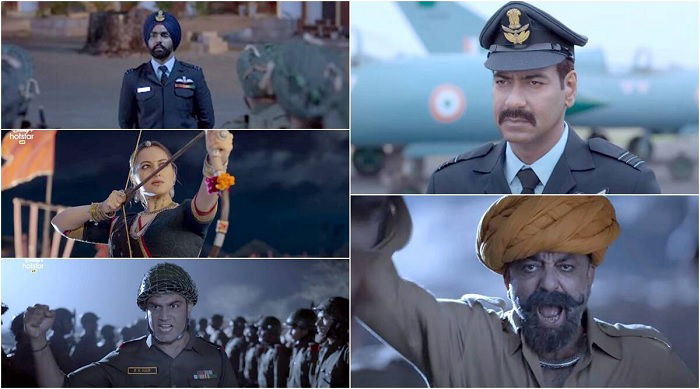 Conclusion & Final Rating
This is an action-packed movie that, for the most part, ignores military technicalities & goes into the typical Bollywood masala zone. However, for average audiences, this would serve as a perfect independence day gift especially sitting at home.
Final Rating- 3/5