Seelatest's Bell Bottom review is here. Akshay Kumar's film 'Bell Bottom' has released today i.e. August 19. His fans are always excited to see Akshay Kumar in the role of a patriot. This film also evokes a sense of patriotism. This film has been directed by Ranjit M Tiwari.
The story of this film is inspired by the 1984 hijacking incident. Apart from Akshay Kumar, many actors like Adil Hussain, Huma Qureshi, Lara Dutta, and Vaani Kapoor are included in the film. Tomorrow this film is releasing in theaters, but to know whether the film is worth watching or not, first read its review here.
Bell Bottom Review: Story
You cannot say that Bell Bottom is based on real instances, however, if it is said to be inspired by true events. The film begins with the screams of 210 passengers whose flight has been hijacked by terrorists. After the hijacking, this Indian passenger plane is forced to land in Amritsar.
The unfortunate news reaches Delhi, and Prime Minister Indira Gandhi (Lara Dutta) immediately with top officials to take account of the situation. Meanwhile, some ministers advise her to negotiate with Pakistan (terrorists are backed by Pak). During this time, Adil Hussain is playing a very important role in the film. He suggests PM Indira Gandhi meet Anshul (Akshay Kumar) once. Anshul (Akshay Kumar) is playing the role of a RAW agent in the film.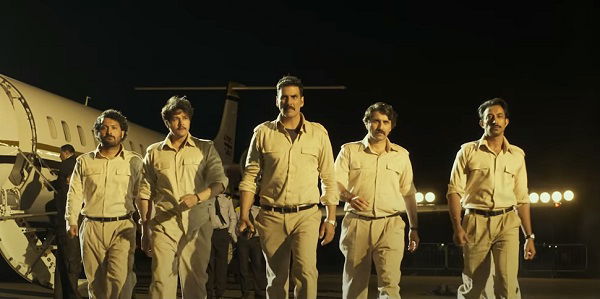 Akshay Kumar enters the film now. Anshul with his full plan gets ready to rescue the 210 passengers and nab the four hijackers present in the flight. This plan is codenamed Bell Bottom. Bell Bottom's parallel goes on two more stories. One is the love story of Vani and Akshay and the other is the story of the strong and loving relationship between Anshul and his mother.
For the time being, with regards to Bell Bottom Mission, does Prime Minister Indira Gandhi have full confidence in Anshul's plan? Assuming there is trust, how might Anshul execute this mission? You will know this solely after watching the film.
Should Read- Bell Bottom Box Office Collection Day 1: Despite COVID-19 Curbs, Akshay Kumar Fairs Well
Bell Bottom Review: Performances
Akshay Kumar has won the hearts of everybody with his enthusiastic look. Akshay has shown up in an excellent condition in many places in the film. Akshay plays filled the role of a RAW specialist quite well.
The duo of Adil Hussain and Akshay Kumar will be exceptionally satisfying to individuals. The crowd may partake in the exchanges between the two. Simultaneously, Vaani Kapoor has an exceptionally charming character in the film, which is additionally extremely powerful.
Vaani Kapoor has given an unexpected twist to the plot of the film, which you will know solely after watching the film. Despite the fact that the screen presence of Vaani is short, yet you can not leave her character and act without notice. Simultaneously, Huma Qureshi additionally showed up in her splendid character.
Presently we should discuss the character who has shocked everybody. Discussing Lara Dutta here. As a matter of first importance, nobody recognizes Lara Dutta as Prime Minister Indira Gandhi. Lara Dutta has done full justice to the character of Indira Gandhi.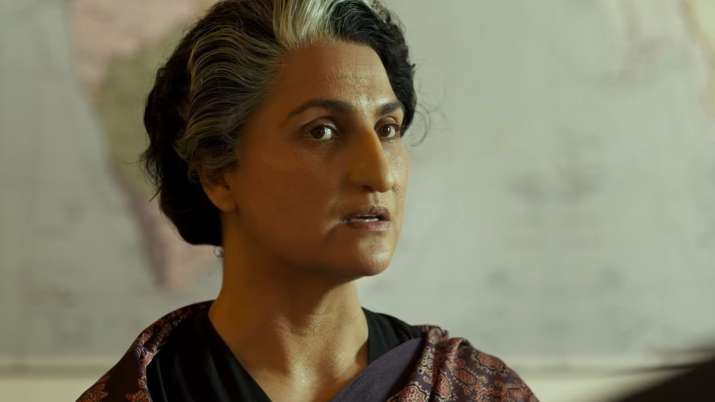 The obligation which was given to her, she has satisfied it without limit. Lara Dutta's way of talking, way of strolling, that is, everything appeared to be basically the same as Indira Gandhi. Seeing you once, you won't feel that you are watching Lara Dutta. You will feel that you are really seeing Prime Minister Indira Gandhi. This character has given a new dimension to Dutta's acting capabilities.
Bell Bottom Review: Hits & Misses
A lot transpires in the first half of the film, which makes it a bit difficult to keep track of what's going on. Also, the pace of the film is a bit slow in the first half. However, it picks up pace in the third act.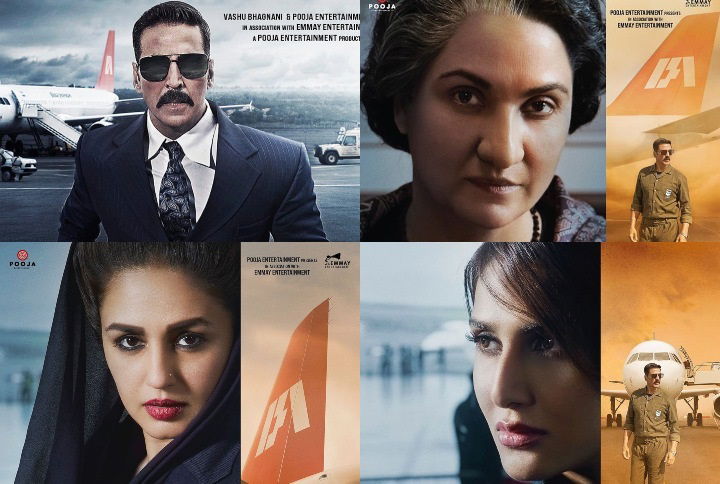 A little more work could have been done on the climax of this film. While the second half of the film is strong, the climax looked just 'OK'. When it seems that something interesting will happen, then it turns out that the film is over. In overall scenario, the movie is good except for the end, which is just ok.