Aryan Khan Released From Jail
Shah Rukh's darling Aryan Khan got bail from the Bombay High Court on Thursday after being jailed for 25 days in the Mumbai cruise drugs case. Today Aryan Khan will come out of jail and after so many days he will get to go to his home Mannat. With Aryan getting bail, there is an atmosphere of celebration in Mannat.
While the SRK fans celebrated outside his house by lighting firecrackers, on the other hand, Shahrukh Khan thanked everyone by posting pics of Aryan Khan on social media. Both SRK & Gauri Khan have been relieved upon Aryan Khan's release from Jail
Shahrukh And Gauri Have Gone Through Difficult Times
In this picture, Shahrukh was seen smiling after a long time. However, many fans felt that Shahrukh looked a bit weak. At the same time, Aryan's lawyer Mukul Ratogi also revealed in an interview with a leading news channel that this time has been very difficult for Shahrukh and Gauri. Mukul Ratogi said that leaving all his professional work, Shahrukh devoted his whole life to bringing out Aryan only.
Mukul Rahatogi further said that it looks like, 'Shah Rukh has not eaten well for a long time and was only drinking coffee on coffee'. It cannot be denied that the incident had a great impact on Shah Rukh's health. Shahrukh was staying at Trident Hotel in South Mumbai where Mukul Rahatogi was also there.
Should Read- Aryan Khan Gets Bail: SRK's Son Out Of NCB Custody After 3 Weeks
As per reports, Shahrukh and Gauri themselves will go to jail and bring Aryan home. Pooja Dadlani and Shahrukh's bodyguard are also expected to go to Arthur Road Jail today to bring Aryan home. It has been revealed that not only Shahrukh but Gauri Khan's health has also been affected negatively. Gauri became very upset when the sessions court had repeatedly rejected the bail plea.
Upon the release of Aryan Khan, his sister Suhana Khan has shared a post, which is now becoming increasingly viral on social media. Suhana Khan has shared a collage made of pictures on her official Instagram account, which is made up of her childhood pictures. All the pictures in this collage are from the same time. In the picture, Suhana and Aryan can be seen playing with their father Shahrukh Khan. During this, Suhana and Aryan awkwardly pose for the camera.
Also Read- ZEE5 Upcoming Web Series list 2021: Top ZEE5 Web Series Streaming Now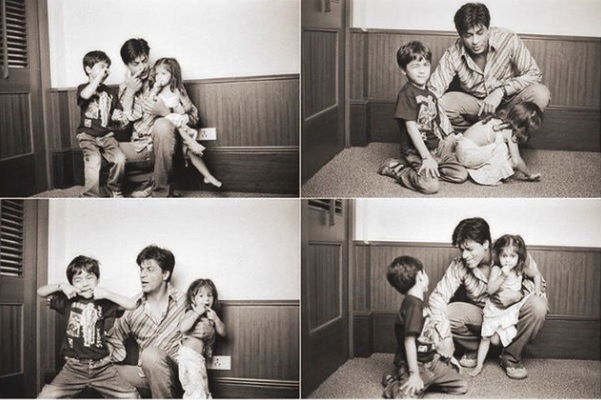 Suhana Khan has given a cute caption with this picture, in which she has expressed that she loves her father and brother very much. Suhana wrote with the picture, 'I love you.' Fans are very fond of this picture of Aryan and Suhana with Shahrukh Khan.