'An Action Hero' starring Ayushmann Khurrana and Jaideep Ahlawat largely received positive reviews from the critics, however, it has a low occupancy rate and also low footfall at the theatres. The movie released this Friday, where Drishyam 2 still ruling the roost, and Varun Dhawan's Bhediya is also attracting the audience.
You can get the latest details on 'An Action Hero' Box Office Collection Day 2 in the following.
An Action Hero has Ayushmann in the role of a movie star caught in an action film plot in real life. Jaideep Ahlawat is the antagonist who believes that Ayushmann's character was responsible for his brother's death.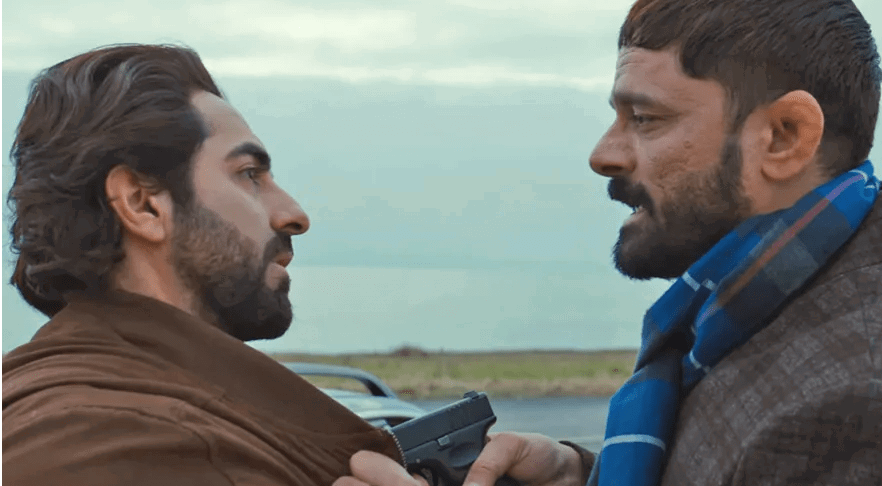 On Friday, which is its opening day at the box office, the movie earned the ranges between Rs 1.50- 3 Crores. The movie has performed decently at the box office. This is the same range of opening day earnings of Ayushmann's other 2022 movies such as Anek earned Rs 1.77 Crores and Doctor G Rs 3.87 Crores.
Also see: India Lockdown Movie Review: It Reminds You Of The Horrifying Situation Of The Pandemic
An Action Hero Box Office Collection Day 2:
As per the reports of Box Office India, the movie witnessed as low as 5% collections on an opening day. Drishyam 2 currently prefers the option of filmgoers, the movie is doing good business in the international market. The movie is still doing well despite the release of An Action Hero and Bhediya.
It is estimated that the movie may earn Rs 3.50 Crores approx. on Day 2, for the morning shows the occupancy rate is about 6-8%, which is expected to increase for the evening and night shows.