Currently, the biggest superstar of the Indian film industry, Akshay Kumar has turned 54 on 9 September. Along with his professional life, his personal life has also been full of twists & turns. Akshay Kumar's relationships in Bollywood have always been a topic of gossip.
Akshay Kumar's relationships with Bollywood actresses have also been a topic of controversies & twists. Here is a list of affairs of Akshay Kumar with actresses of Bollywood.
Love Affairs Of Akshay Kumar With Actresses of Bollywood-
Akshay Kumar & Rekha
When Akshay Kumar's name was associated with Rekha, it was the most shocking news for the people of the film industry as well as their fans. According to reports, Rekha fell in love with Akshay during the film 'Khiladiyon Ke Khiladi'. On this, Raveena Tandon, who was once Akshay's girlfriend, warned Rekha in front of the media & said, " She should know her limits."
Akshay Kumar & Katrina Kaif
Akshay Kumar's name was linked with actress Katrina Kaif, who did films like Singh is King, Welcome, Namastey London, but both called it a rumor. Both Akshay Kumar & Katrina Kaif have once again joined hands together & their upcoming movie 'Sooryavanshi' is up for a theatrical release.
Akshay Kumar & Priyanka Chopra
Even after the marriage of Akshay and Twinkle, the were rumors about Akshay Kumar's love affairs. A few years after Akki's marriage, his name was associated with Priyanka Chopra. Both kept silent on this matter but there are also reports that Twinkle had forbidden Akki to work with Priyanka.
Should Read- Happy Birthday Akshay Kumar: Bollywood Superstar Leaves A Heartfelt Note For His Late Mother
Akshay Kumar & Shilpa Shetty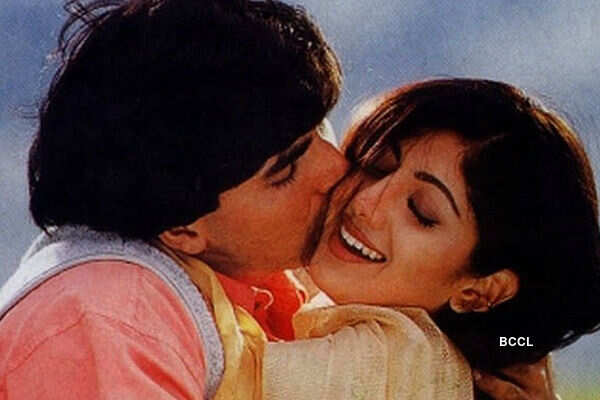 Akshay Kumar and Shilpa Shetty's relationship is one of the most famous relationships in Bollywood. People loved the pair of both on-screen and off-screen. According to reports, Akshay was dating Shilpa Shetty and Twinkle Khanna at the same time.. Due to this deception, Shilpa went into depression and then exposed Akshay's pole in front of the media. Akshay and Shilpa's film Dhadkan was also released after the breakup.
She said, "I never imagined that Akshay would do something like this to me. I am not angry with Twinkle at all as it is not her fault. When my partner cheated on me for someone else, what would I hold a grudge against that person".
Akshay Kumar & Twinkle Khanna
According to the reports, Akshay Kumar and Twinkle Khanna were engaged to each other but due to the previous relationship, Twinkle broke the engagement with Akki. When Akshay tried to persuade Twinkle, the actress placed a condition in front of Akshay that she would marry Akki only if Aamir Khan's film Mela flopped. After this, the film Mela flopped badly at the box office and Twinkle had to marry Akshay.
Also Read- 10 Best Akshay Kumar Movies and Web Series: List of top Akshay Kumar Movies